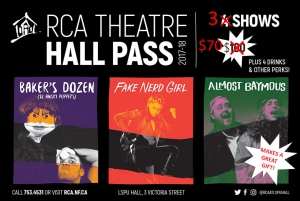 ***New Reduced Price on Remaining Three Shows in Our 2017-18 Season!***
WHAT YOU GET:
The RCA Theatre Hall Pass is now $70. It gets you
Tickets to all shows are to be booked upon purchase of the pass. Exchanges for each show are subject to availability. Drink tickets may used any time the bar is open.
*With a Supporter RCA Membership, supporters have the right to notice of every annual meeting of members and to attend such annual meetings, but not to vote on matters brought before members' meetings.

Find out more about Baker's Dozen here.

Find out more about Fake Nerd Girl here.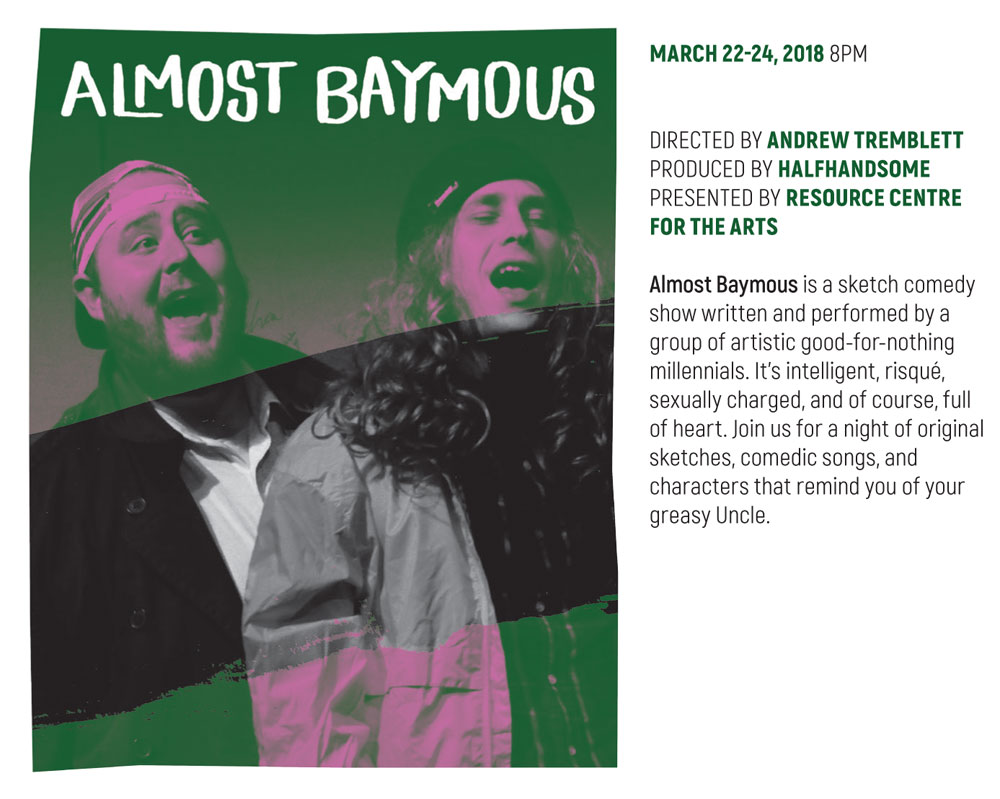 Find out more about Almost Baymous here.