RCA Presents Fake Nerd Girl
February 22, 2018

-

February 24, 2018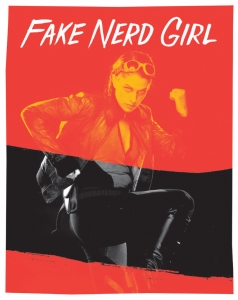 February 22-24, 2018, 8pm
February 24, 2018, 2pm
February 25, 2018, 10am-5pm: "Le Jeu" and Clown Workshop with Chloe Payne at the ACC
Part of RCA's 2017-18 Hall Pass.
Written and Performed by Chloe Payne
Directed by Harmonie Tower
Dramaturgy by Liam Karry and Tom McGee
Sound Design/Music Composed by Adrian Shepherd-Gawinski
Set and Costume Design by Claire Hill
Presented by Resource Centre for the Arts
50 min
Trolls are gonna get pwned!
Ridiculously epic and epically ridiculous, Fake Nerd Girl is the story of one girl's rise to superhero stardom in the face of unrelenting internet trolls. Cheer as she lays waste to alien invaders, applaud as she outwits the undead dragon, and rejoice as she battles the ultimate internet overlord. Fake Nerd Girl is feminist geekery at its finest: hilarious, awkward and totally kick ass.
Created and performed by award-winning comedienne, Chloe Payne, Fake Nerd Girl has toured to festivals across Ontario including the LabCab Festival, the Springworks Festival, the Storefront Festival and the Toronto Festival of Clowns.
Photos by Ashley Harding.
---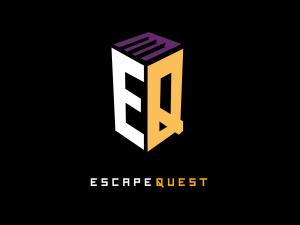 PROMO WITH ESCAPE QUEST
Need an escape from winter this month? Escape Quest and Fake Nerd Girl have teamed up to give you the ultimate Epic Winter Escape!
Buy a group of 4-6 passes to Escape Quest and get 4-6 tickets to Fake Nerd Girl at a special price of $20 each ($5 off each ticket)!
Or buy 4-6 Fake Nerd Girl tickets to get 4-6 Escape Quest passes at $20 +HST per person (up to $5 +HST off each pass)!
To take advantage of this discount, simply provide proof of purchase in person or by phone at either Escape Quest or the LSPU Hall Box Office. You must book your Escape Quest passes within two weeks before or after the show date of Fake Nerd Girl (Feb 22-24 at the LSPU Hall). For more information on Escape Quest, visit escape-quest.ca, call them at 709-221-EPIC (3742), or drop by their location at 156 Duckworth St.
---
FAKE NERD GIRL COCKTAILS AT THE GEEK BAR!
The Geek Bar at The Rock House Pub is serving special nerd girl themed cocktails until Saturday night! Show your Fake Nerd Girl ticket stubs to get them at a special price! (383 Duckworth St.)
---
"LE JEU" CLOWNING WORKSHOP WITH CHLOE PAYNE
Be sure to also check out  Le Jeu Clowning Workshop with Chloe Payne (At the ACC), happening Sunday, Feb 25 from 10am-5pm at the Arts and Culture Centre!
---
FAKE NERD GIRL IN THE PRESS
"Fake Nerd Girl explores the unfortunately ingrained sexism and misogyny within "geeky" subcultures, like cosplay, role-playing games like Dungeons & Dragons, video games, and more."
– The Telegram
"It's so approachable and well thought out that even angry nerd boys would be hard-pressed to find anything bad to say about it…Payne's acting and comedic timing is so good, the audience was alternating between laughing and crying from minute to minute."
– The Queen's Journal
"Chloe's physical comedy, heartwarming representation of young nerd girls and pop culture references keeps everyone laughing for the entire show…. But what makes the performance fantastic, is that Chloe is doing a balancing act; keep it funny but also political."
-Rogues Portal
"Nerd paradise with an awesome message behind it! "Fake Nerd Girl" knows how it should be done!"
– Our London
"The best use of sound and physical play I've seen in years."
– London NewsTalk 1290