RCA Presents Squawk by Megan Gail Coles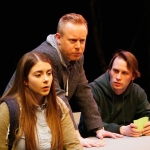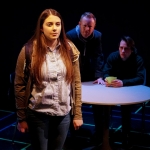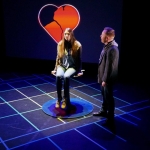 Audience Feedback –
"Fabulous acting, very insightful, covered a lot of big issues."
"Great show that tackles a challenging topic in a unique way."
"I loved the writing, and the actors were great. All in all, a great show. The symbolism in the videos that were shown on the backdrop were thought provoking."
"Very well done. Should be viewed by all politicians, decision makers, and government social workers."
"An emotional play, very well acted and written!"
"Go see it! Take your teenagers!"
"A cohesive combination between the direction, the design, and the acting made Squawk remarkable and outstanding. Very refreshing to see a story of a minority onstage."
"Great show all around, always like attending shows at the Hall."
"A fabulous show for youth and adults dealing with a very relevant and significant issue. The acting was superb. the projection design was interesting and worked well with the gaming theme. I thoroughly enjoyed it."
"Relevant. An important story. I pride myself in treating everyone equally, but I still learned a lot from this show. It did what good theatre does; it made me reevaluate my actions and behaviour."
---
RCA Presents Echo Production's Charlie: Son of Man by Adrian Yearwood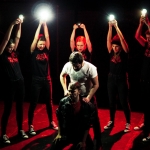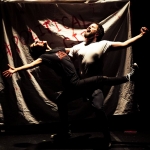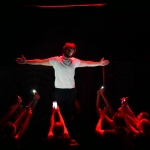 Audience Feedback –
"Innovative, thought-provoking and disturbing."
https://www.theracketonline.com/main/echo-productions-opens-charlie-son-of-man?fbclid=IwAR3DEULMLCAgzrNG0l4C6x6vbpIe23fhB-DEsZ-kCeHflcF_7pBTQRZZxjU
---
The Hall Presents: A Musical Fundraiser for RCA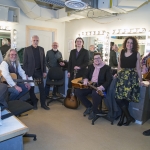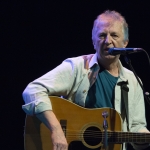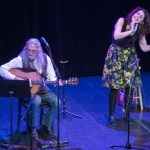 Audience Feedback –
"Really impressive. Every act was distinctive and terrific. I left wanting to hear more from everyone – including the outstanding MC – Glenn Tilley."
"That was AMAZING!"
---
RCA Presents Persistence Theatre's Offensive to Some by Berni Stapleton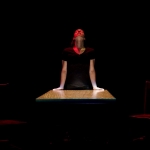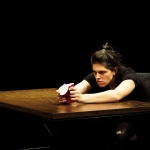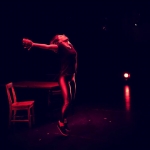 Audience Feedback –
"Persistence Theatre's Offensive to Some by Berni Stapleton at Resource Centre For The Arts is essential theatre. Yes – you should see it. Beautifully written, beautifully directed and beautifully performed. And gut-punchingly relevant. Congrats to all."
"Raw, powerful, and important. Get out to see it if you can."
"Miranda was amazing! Heavy topic, but one that needs constant conversation."
"It was a performance I won't soon forget."
"I've seen a lot of theatre over the past number of years, but I have never been so affected by a play."
"Intense and mind-blowing. Go see it."
"Powerful. A must see. Deals extremely well with a topic that needs more and more exposure to end it."
"Moving, powerful writing and performance. Authentic and raw in its relevance."
https://www.theracketonline.com/main/offensive-to-some-review?fbclid=IwAR335x30tM_GpVCxJdd1mSlNGhofHfHVnepyaBzfCfwpeh_z6y8qWWvINYQ
---
RCA Theatre Company Presents Men of Misfortune by Charles Picco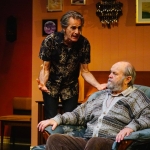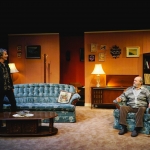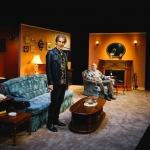 Audience Feedback –
"Newfoundland's finest actors brought us into the heart of darkness and fascinated by the display of raw emotion we couldn't look away as these two brothers destroyed themselves. Powerful stuff."
"I absolutely LOVED Men of Misfortune! A captivating 5 star production that kept me riveted to the very end."
"Powerful acting. Intense drama with a splash of comedy. Well done! Great entertainment by two stellar performers!"
"Worth it to see performances of Jones/Malone. Good characters, anyone who grew up in SJ should see (we know families like that!) great set. Loved the music – so much nostalgia in one night! Jones and Malone transport you. Go buy tickets!"
"First rate acting and a riveting interesting piece of writing and directing."
"The chance to see these 2 Newfoundland and Labrador icons on stage, for me, was very exhilarating. Tickets were reasonably priced which made the experience affordable."
"Wickedly dark and entertaining."
"I loved the show leaving you could here patrons discussing their take on the ending Now thats a show"
"Go see this show! Andy Jones and Greg Malone at their finest, their skeetiest, their most neurotic! Worth your time, effort and money. A treasure indeed!"
"I was pleased to be in the audience for Resource Centre For The Arts Men of Misfortune's opening night. It is an outstanding piece of theatre, and you should go see it. I felt so fortunate to watch these two exceptional actors embody these characters on stage; the writing and story is so compelling, and the show just knocked me on my ass. You'll want to see this."
"An outstanding piece of theatre"
"You have never seen Andy Jones and Greg Malone like this".
"Dark, comedic play about two brothers struggle to resolve their dysfunctional family life. The actors Greg Malone and Andy Jones never disappoint"
Andy Jones on His Bond with Greg Malone & Starring Together in Men of Misfortune
The Newfoundland Herald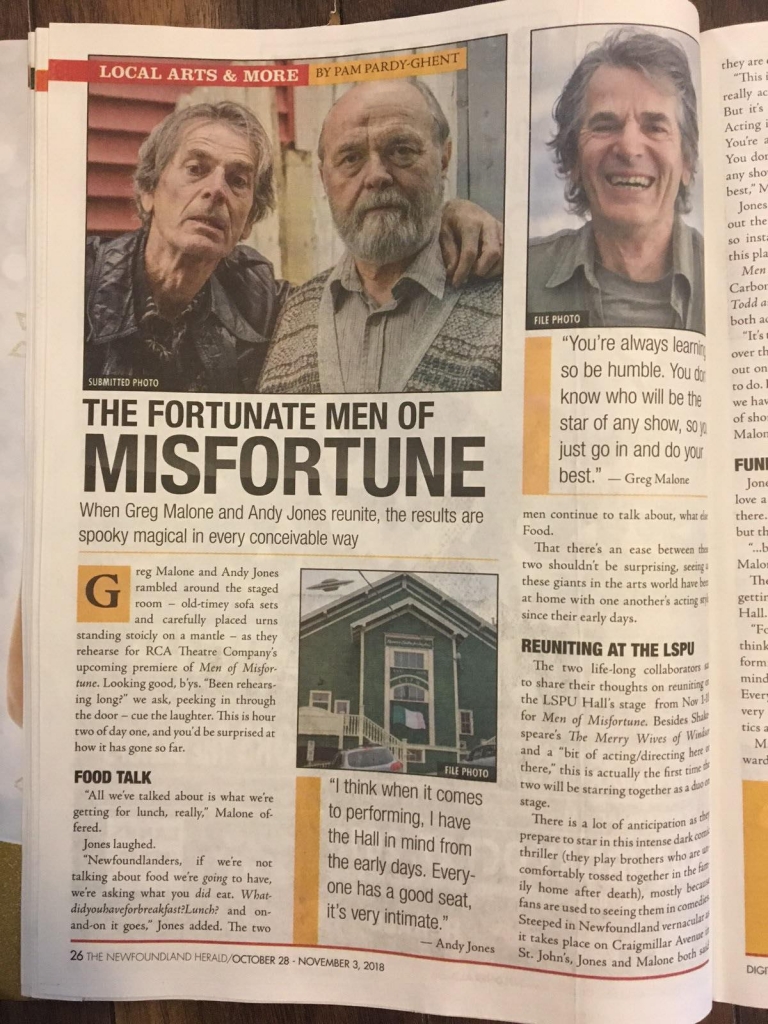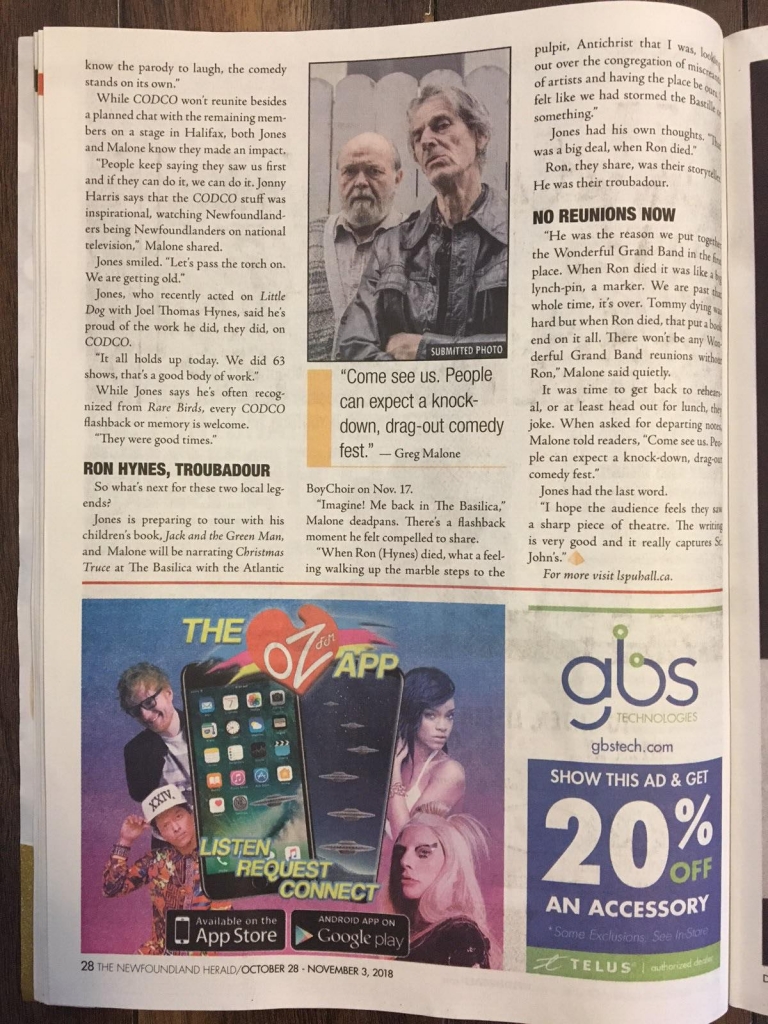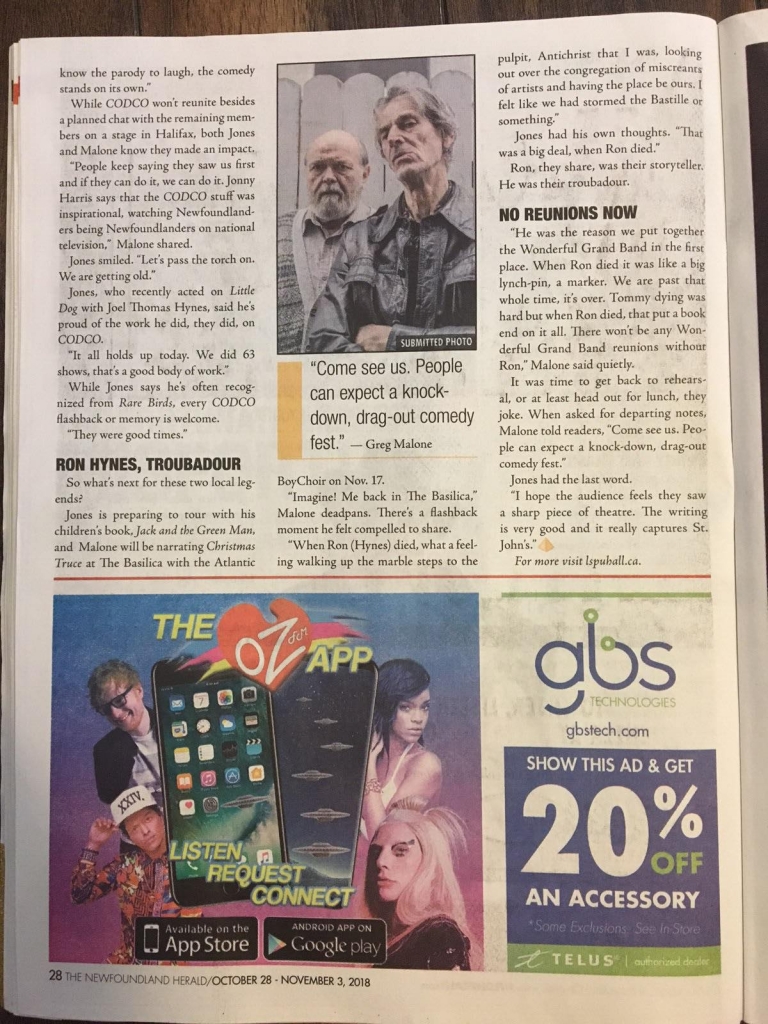 Our 2018-19 Season Launch!
25-Year-Old Play on Domestic Abuse Still, Sadly, Relevant: Stapleton
http://www.thetelegram.com/living/nls-rca-theatrelspu-hall-unveil-new-logo-and-coming-season-221677/
---
Our 2017-18 Season!
Karaoke with Jody Richardson, a fundraiser for the LSPU Hall!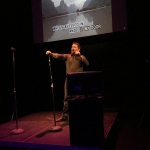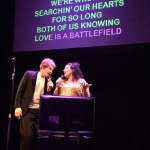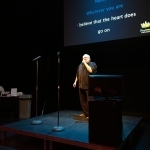 "Simply amazing night! This was karaoke on steroids! Jodie Richardson was the best host possible (as always!). And the talent? Off the charts! My throat is sore from singing and my belly aches from laughing! Can't wait for the next one!" – Audience Feedback
"Everything was so well organized. It was like a really classy kitchen party, with all of the fantastic food. You all sang so beautifully and you all looked so beautiful. The whole thing made me feel really good. I am retired and no spring chicken but I find volunteering at the Hall and being around such young, energetic people is like a breath of fresh air. Thank you so much for the volunteering opportunity." – Audience Feedback
http://www.thetelegram.com/living/karaoke-at-the-hall-puts-the-fun-in-fundraising-211398/
http://www.thetelegram.com/living/karaoke-at-lspu-hall-in-st-johns-is-win-win-210204/ 
---
Almost Baymous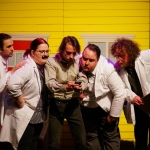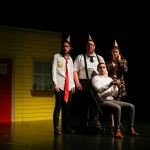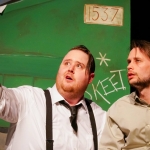 Audience Feedback –
"Seriously can't remember the last time I laughed this hard. Spot on idea of what it is to be young in Newfoundland right now."
"Local comedy show does not disappoint. I was impressed by the quality of the show, the screech in is the best screech in I ever saw. I enjoyed the satirical look at everyday life and the tie into NL specific things like Purity factory and the golden cracker. It was very well done and the cast are very talented."
"Top shelf performance, with all performers appearing delivered a strong performance. Witty and full of great humour."
"I loved all the sketches and the fact that they touched on "darker" subjects with humor."
"The show was amazing! so much talent. So funny even better than expected!!!"
"Funny, raunchy, and brilliant. So good to see the hall filled with such energy and laughter."
https://www.thetelegram.com/living/wendy-rose-getting-famous-with-almost-baymous-190333/ – Wendy Rose, The Telegram
---
Fake Nerd Girl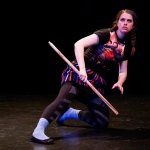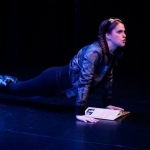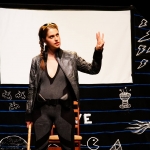 Audience Feedback –
"Extremely ridiculous & powerful!!"
"I saw this last night and it was good and highly dorky and everyone laughed out loud… and I (maybe) teared up twice. And at least one nerd-reference for every type of fan. It's playing tonight at 8 and there is a matinee on Saturday. Funny and entertaining for pretty much every age of nerd. Super inclusive. go! support the arts and the comedy of loving comics!"
"Fake Nerd Girl at @RCAatLSPUHall was absolutely phenomenal. It felt like my story was being told. And, honestly, I got all misty eyed at the end. Everyone should go see it before it finishes its run!"
From the School Performance –
"I saw the play earlier today with the school and I thought it was really good and well thought out. It was great."
http://www.thetelegram.com/living/wendy-rose-fake-nerd-girl-flips-off-gamer-patriarchy-188381/ – Wendy Rose at the Telegram
https://theovercast.ca/fake-nerd-girl/ 
---
Baker's Dozen: 12 Angry Puppets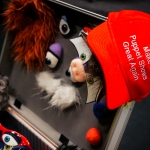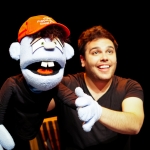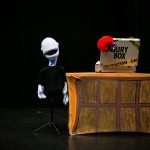 Audience Feedback –
"Baker's Dozen was an insightful and highly entertaining adaption of the classic 1950s film Twelve Angry Men. Written and performed by the incredibly energetic, creative, and talented Adam Francis Proulx, it was a great night out!"
"Phenomenal performance. Social commentary wrapped in an hilarious package. Loved it…recommended it!"
"The show was fun and accessible. Adam is a skilled character performer and infectiously likeable."
"The versatility of the performer was amazing. The minimal changes of eyes, nose, hair, etc., created quite different and believable characters. An interesting analysis of prejudice and bias based on superficial characteristics."
"Totally enjoyed the show. The presenter brought life to each character puppet and he himself was comical in his facial expression and comments. Worth going to see!"
"I thought the show was great (and very affordable!). It was so unique – unlike anything I have ever seen before. The performer was super captivating, entertaining and above all, talented. I thought LSPU was the perfect venue for such a show."
https://www.thetelegram.com/living/wendy-rose-pucking-fuppet-co-brings-adult-puppet-show-to-st-johns-180730/ – Review by Wendy Rose in the Telegram.
---
RCA Theatre Company Presents Tangly: A Holiday Panto by Rory Lambert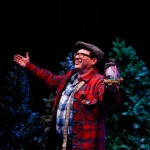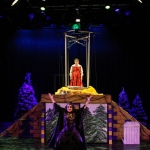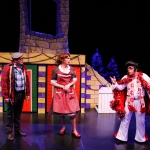 Audience Feedback –
"I want to come back again & again!"
"My favourite part was the horse. It was so silly. And the monster in the woods when you couldn't find him. And the big magic scissors. It was SO BIG!"
"An amazing production that was enjoyed by the children and parents. Hopefully this will become a Christmas tradition for our family. We loved the NL content."
"A wonderful, laugh-filled evening for the whole family in an intimate atmosphere. Paul Wilson in drag was worth the price of admission alone!!!"
---
The World Premiere of Dedication by Edward Riche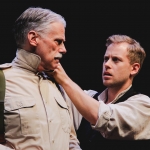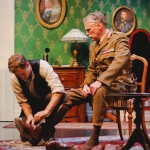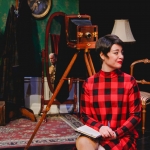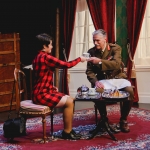 http://www.faculty.mun.ca/aloman/Reviews.php – Andrew Loman Review
http://www.thetelegram.com/living/dedication-at-the-lspu-hall-focuses-on-national-war-memorial-in-st-johns-160885/ – Beth Penney – The Telegram
http://www.cbncompass.ca/living/edward-riche-play-dedication-touring-arts-and-culture-centres-163329/ – The Compass
"Great acting. Wonderful setting. Unobtrusive directing. Writing that let's everyone have their say, without ever making the answers easy."
"The show / play was exceptionally well presented. A strong effort should be made to expose young Newfoundlanders to plays that tell the truth about our often tragic history."
"Dedication gives us a new critical view when considering Newfoundland's role in WW1"
"It was a well crafted story, well written script and the acting was superb. We walked out have great conversation about the play. It is successful when it provokes discussion. Highly recommend it. A way to understand our history better."
"Dialogue was superb; set design was perfectly suited to the time; acting was excellent by all three actors; loved the small theatre atmosphere; good value for the cost of tickets; feels great to support local arts productions!"
"Strong script, excellent performances. Questioned Honour & Valour themes so common in NL commemoration of the Great War. Excellent closing line. "
"I will never look at the War Memorial the same again after viewing this show: strong performances, brilliant set, flawless lighting, a soundscape that sets you then and there – a show that sparks dialogue about the now, and you should partake. The first of four shows in RCA's killer season!" -Mark White
"I thought it was a great show. I thought it was well written, Haig especially, the performance was fantastic and the set was beautiful. It kept you engaged the whole time and I really enjoyed it." -Mike Daly
"I was so engaged by this show, and I'll be thinking about it for a long while to come. If you have the chance, go see it. You'll never look at our war memorial, or indeed war or memory, the same way again." -Thea Morash
---
Live Magazine! Issue #8 Curated by Elling Lien
http://www.thetelegram.com/living/live-magazine-st-johns-show-pumps-up-the-powerpoint-punchlines-161682/
---
Our 2016-17 Season!
An RCA Theatre Company Main Stage Co-Production with The Daly Family Collective: If A Place Could Be Made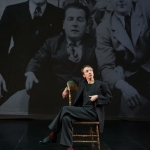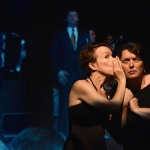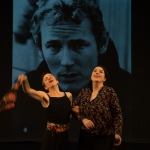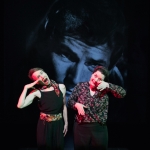 NTV – https://www.facebook.com/RCAatLSPUHall/videos/10154408707181207/
Congratulations Louise Moyes and all the gang! If a Place Could be Made is a fascinating story of an extraordinary family from St. Mary's. Beautifully executed by Louise Moyes Diana Daly and Anne Troake. It's funny and moving, and if you see it it might change your life. You should see it. Bring friends you love. There is so much love. We all need love. This show helps. Go! I'm going and I've already seen it twice.  – Audience Feedback
Great show tonight. Beautifully told with compelling performances, top notch direction and amazing production approaches – loved it! This is a show for ANYONE who loves great storytelling, music and dance. Check it out! Congratulations RCAT, Diana Daly, Louise Moyes, Anne Troake, Phil Winters, Pat Dempsey.- Audience Feedback
It is wonderful to see different groups experimenting at the boundaries of possiblity! Of course it is artists doing it! Congratulations Resource Centre For The Arts, Louise Moyes, Diana Daly, Anne Troake, and all involved! Can't wait to see the show tonight! #ArtsLeads – Audience Feedback on the Relaxed Performance
I believe that this piece of theatre brings together the best type of oral history research (local content) and the humour and music that defines our island. More broadly, the themes of love and inclusion are explored with such gentleness and such tenderness…. – Audience Feedback
Great presentation of the life the Daly family. Inspiring people who lived and loved through their adversity. – Audience Feedback
Friends, go see this lovely work. It's bursting with beauty. It will do your heart good. – Audience Feedback
Well gang, this show was so touching and fascinating. My eyes were wet the whole time. ❤ Congratulations to Diana, Louise, Lori, Anne, and everyone involved. Get your tickets, friends! – Audience Feedback
---
RCA Theatre Company presents a Significant Other Series (SOS) Production in association with NAX: Drinking again by Lois Brown.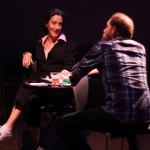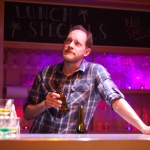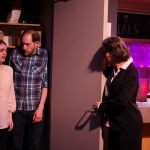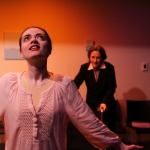 The Telegram – http://www.thetelegram.com/living/entertainment/2017/5/10/lois-brown-pours-another-winner-at-the-lspu-hall.html
---
Live Magazine! Volume 2 Issue #6 Curated by Jenn Brown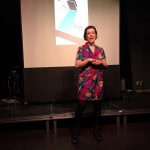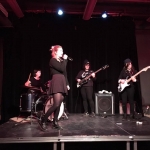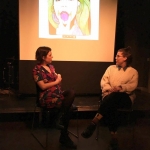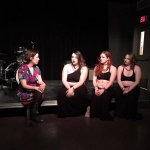 Jenn Brown, curator of the evening – Last night was the best! Thank you Resource Centre For The Arts for inviting me to curate a night of amazing women who are inspiring, supportive, badass and creating/sharing really wonderful art. Throat singing, belly dancers, visual artist and a punk show. My heart!
❤️ thank you all!
---
RCA Presents White Rooster's Kate Crackerberry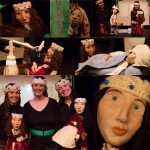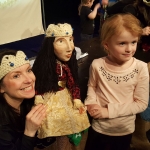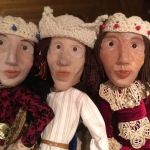 The Telegram – http://www.thetelegram.com/living/entertainment/2017/3/26/-kate-crackerberry–a-hit-at-st–john-s-lspu-hall.html
Gloria Hickey (blogger) – http://gloriahickeycraftwriter.blogspot.ca/2017/03/kate-crackerberry-works-magic.html
Audience Member – It was such a fantastic show! The Bishop Field kids were so enthralled watching it on Wednesday.  And Melanie Ozon: Such beautiful work on the puppet's outfits!
Audience Member – An earnest and authentic performance of a fairy story. Told with a distinctive Newfoundland voice, it is particularly appealing to young girls.
Audience Member – Thank you for making a wonderful play that could be enjoyed by both children and adults.
---
Live Magazine! For Youngsters! Volume 2, Issue 5. Curated by Sarah Smellie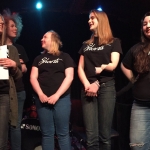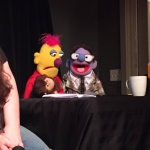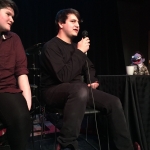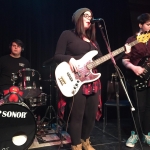 Ritchie Perez, photographer, audience member and father – "Live Magazine for Youngsters, a great little event that I took my kids last night at the LSPU Hall. The talents made my kids smile all night and empowered them. It was nice to see an alternative band, a puppet show, and improv all in one night. I was interested, and not once they asked to go home early. Let's see more of this! loved every minute of it! i think it was the combination, and it was almost an alternative to what is normally seen around here for kids. it was like we didn't just come for one themed performance. it was diverse. hooray!!!! i want more!"
Girls Rock NL – Wow! what a great time we had @Live Magazine! For Youngsters! Volume 2 Issue 5. It was wonderful to see some campers from last year! Haley and Darcy's new band 'Nerve Damage' were awesome! We also caught up with some members from Swagway – happy to hear Elizabeth is still playing bass and Kaleigh got up on stage to participate with 'Shorts' for some improv.  Rock on!
---
RCA Presents Hard Ticket Theatre's Constellations by Nick Payne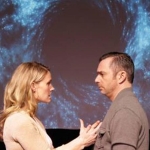 VOCM – https://soundcloud.com/user-881841389/rca-lspu-constellations-mark-bradbury
The Telegram – http://www.thetelegram.com/living/entertainment/2017/2/21/lovers-in-an-alternate-time0.html
Andrew Loman – https://www.facebook.com/andrew.loman.10/posts/10154902921246291
NTV – http://ow.ly/BNdc309jV5I
---
Live Magazine! Multi-Curated, Multi-Disciplinary, tons of fun!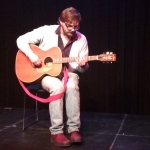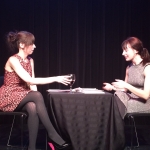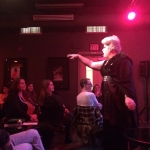 Amanda Bullman, Curator of Live Magazine! Issue #1 – "The RCA has done such a great job with these events. They listened to my ideas, let me curate the show, and just gave the artists so much support. It's hard to find paying gigs in this city (let alone in this economy) and to be able to tell a group of artists that they are all being paid fairly was such a great feeling. Hosting this show was honestly one of my favourite things I've ever done. I laughed and smiled more on that Monday than on any other Monday. I know that this month's curator is going to knock it out of the park. Jason Wells is such a special person! Please go and support the show!"
Jenn Brown, Member of the local community, audience member and Executive Director of the St John's International Women's Film Festival – "Keep these events up! I'm sad to have missed this one but your new programming is really connecting a diverse group of artists and arts fans. Nice work!"
---
RCA Theatre Company Presented Secret Theatre's Landline: St John's to Calgary. As Part of the 31st Annual High Performance Rodeo in Collaboration with One Yellow Rabbit, AB.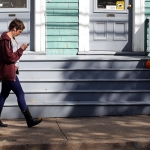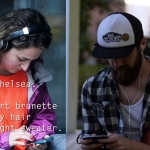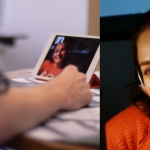 http://www.thetelegram.com/living/entertainment/2017/1/26/theatre-production-links-calgary–st–johns-audiences-in-real-ti.html – Wendy Rose, The Telegram
https://www.facebook.com/andrew.loman.10/posts/10154825392151291 – Andrew Loman
---
Habib's Unforgettable All Night House Party by Janet Michael
http://www.thetelegram.com/living/2016/1/27/an-unforgettable-all-night-party-4417428.html – The Telegram
---