St. John's Shorts September 7th
St. John's Shorts September 7th
7pm & 9pm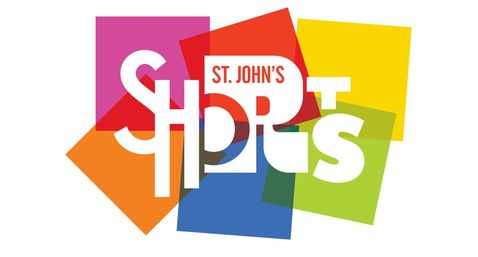 7pm
Ladies Who Lunch present I Live to Serve: A Science Fiction Radio Drama – by Phil Goodridge
High Street Productions presents Ecstasy of Gold – By Jeremy Nola
Mike Hammond & Sarah Walsh present The Happiest Place on Earth
9pm
Theatre Perimetric presents SNATCH – by Robyn Vivian
Marie Pike presents Garden by Mattel
Lone Wolf Productions presents Invictus – by Fionn Shea

*EARLY BIRD FESTIVAL PASS ON SALE UNTIL SEPTEMBER 1ST*
I Live to Serve is a thrilling original science fiction tale written in the style of radio plays from times gone by.
On a bright and sunny day, travelling salesman Mr. Crisp arrives at the suburban home of one Mrs. Evelyn Porter. Little do they know, their cordial interaction will soon descend into a terrifying game of cat and mouse with a creature from beyond the stars!
The theatre will transform into a recording studio from the past as four voice actors and one foley artist bring this terrifying story to life!
Ecstasy of Gold: A brother and sister are on their way to British Columbia with dreams of the 19th Century Gold Rush. As desperation hits they come across a lonely prospector making the opposite trek home. Tensions boil over the campfire's heat as both party's demons creep from the shadows. A V
The Happiest Place on Earth: A dark comedy about 2 theme park mascots coming to the bitter realization that they have lost their lust for life while on their lunch break. A 
SNATCH: What if you could live in a memory? Talk to yourself? What would you say? SNATCH, a surrealist glimpse at the reality of domestic violence, asks these questions. Told through the separation of Innocence and Experience, it is an exploration of liminal space- the transitory, fleeting points in life. In the false dichotomies of love and hate, sickness and health, past and future, survivors of abuse are often left behind; lost in transit. SNATCH aims to help us look at the fragments left in between with the nuance, sensitivity, and compassion they deserve. A L V
Garden by Mattel: After an impromptu wedding ceremony, Barbie and Ken come to life and explore existentialism. A
Invictus: Jack Kenyon mans the radio on the U.S.S. Barnett during the invasion of Normandy, obsession haunting his mind. Talia, a young political refugee, struggles to exist in the New World. Invictus is the trauma-fueled tale of two lives, caught up in the wrath of chance and cycles of world war, familial strife combining with childlike glee to question the extent of human agency. As Jack's obsessive world bleeds through his tough facade, Talia fabricates a new truth — and together they weave a tale of political strife, longing, trauma, and hope for a brighter future. A L
A: Contains adult content or language
L: Contains loud or abrupt noises
V: Contains violence