St. John's Shorts September 12th
St. John's Shorts September 12th
7pm & 9pm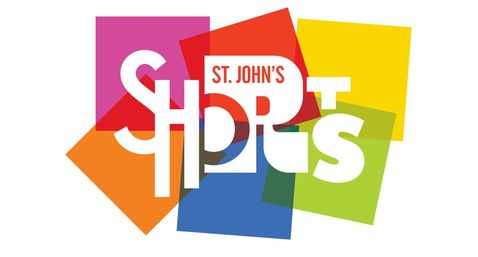 7pm
TODOS – Theatre and Film For All presents ALTAR – by Santiago Guzmán
Charlie Tomlinson presents Head and Heart – by Thomas Jefferson & Charlie Tomlinson
Andrya Duff presents Here nor There – by Andrya Duff, with sound design by Megan Allison
9pm
SW|FT (St. John's Women's Festival of Theatre) presents Barely Mary – by Wendi Smallwood
After School Special presents The Fantasy Bond – by Jules Tasca
Sign Post Players presents Barracuda – by Jon Aylward

*EARLY BIRD FESTIVAL PASS ON SALE UNTIL SEPTEMBER 1ST*
ALTAR: Eugenio's ex-boyfriend ghosted him several months ago and is still not over him. Taking Día de Muertos and his mother's previous experience with paranormal activities as references, Eugenio hopes that by setting up an altar he will be able to summon his ghost to sort out their past and talk about the end of their relationship once and for all. Would setting up an altar be enough for Eugenio to forgive, forget, and love again? A
Head and Heart: In the spring of 1786, while serving as the US minister to France, Thomas Jefferson met—and probably fell in love with—a young, married Englishwoman named Maria Cosway. After Cosway left Paris in October, Jefferson composed a remarkable letter to her in which his Head argued with his Heart.
As a theatrical experiment, Charlie performs this letter. His personal one person show, An Aid to Pain, about his confused relationships with Romantic Love, Gender and Nostalgia (to say nothing of his passion for the novels of Georgette Heyer), is in progress. Perhaps this letter is the box that show comes in.
Here nor There: How much needs to be revealed in order to be considered "authentic"? This is a solo trip down memory lane, but whose memories exactly?
Barely Mary: The candles are melted, the cupcake is smashed, and the curtain has dropped on yet another year!
A female comedian bares all in this 'merry' review which will make you laugh, cry and reconsider shapewear. A N
The Fantasy Bond: Charles and Alice are a "Couple of old marrieds" on their second honeymoon. After thirty years of marriage it's hard to imagine anything could come between them. But Charles is holding on to a difficult secret; one that he must tell Alice today. This trip was meant to spark some romance back into their marriage, but it may just spark something else. The Fantasy Bond by Jules Tasca gives us a glimpse into that fateful conversation. Will their bond bring them through, or has their marriage been a momentous fantasy?
Barracuda: Barry isn't stupid. He knows something is going on with Grace, and when she doesn't tell him a confrontation ensues. When their exchange takes a turn, Barry moves to confront the man she may (or may not) have been involved with.
Disclaimer: Contains scenes of intimacy and violence which may be disturbing to some. A V
A: Contains adult content or language
N: Contains nudity or partial nudity
V: Contains violence