Message from the Artistic Animateur, Nicole Rousseau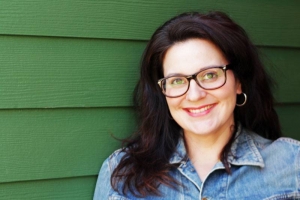 Welcome to the 2018-19 season at The Hall! We are excited to tell you what we're up to – hope you can join us for some spectacular live theatre this year!
The pillars of Live. Local. Creative. affirm our place in the vibrant cultural community of our province – as the theatre company that puts new play development first, as the ones who make it our mission to promote original theatrical work in Newfoundland and Labrador. The beginning of that journey is with the playwright. Together with them, we invite you to enjoy a first look at RCA's 2018-19 season.
Our First Production of the season is from Carbonear-based playwright Charles Picco. A thriller with dark comic elements set in a home on Craigmillar Avenue, Men of Misfortune features Andy Jones and Greg Malone and chronicles the tale of two elderly brothers, haunted by a troubled past. Not having seen each other in thirty years, Lester is understandably shocked –and very, very afraid- when Henry's supposed "visit" isn't a visit after all; he's home for good. Men of Misfortune plays from November 1-10, 2018.
In January 2019 we are proud to present from St. John's, Persistence Theatre's production of Offensive to Some by Berni Stapleton, directed by Ruth Lawrence and featuring Miranda MacDonald. In prison for killing her husband – a man who has abused her for years- one woman's journey as a wife, mother and daughter, is revealed. Dark humour, flights of fancy, and dramatic flashbacks reveal her painful past, as an unforgettable and deeply truthful portrait emerges before your eyes. Offensive to Some plays January 24-27, 2019 at The Hall, and we look forward to having Persistence as part of our team this season.
We are excited to announce the return of Echo Productions next season. Audiences at The Hall loved their interpretation of the classic crime story Bonnie and Clyde in 2016. Director Victoria Fuller and playwright Adrian Yearwood is back this coming March with a modern twist on the story of one of the most infamous characters of the 20th century, Charles Manson. Charlie: Son of Man plays on the recent renaissance of demagoguery and vitriolic nationalism. This adaption of the Manson Family story uses sex and today's drug of choice – mobile phones (and by extension social media) as the tools of manipulation for his nefarious deeds. Charlie: Son of A Man plays March 21-24, 2019 at The Hall.
The final Production in our 2018-19 Hall Pass is Squawk from award winning playwright Megan Gail Coles. In the food court of a local shopping mall we meet Annie Runningbird. Annie is not your average teenager. She's feisty. She's sharp. She's indigenous. And she's aging out of foster care on her next birthday. Annie has some big decisions to make: should she return to the north and live off the land with her traditional grandmother or remain in a southern city where indigenous girls like her go missing? Caught somewhere between her real life and the video game world she escapes to, Annie seeks a place where her identity won't be questioned and her safety won't be at risk. We are just thrilled to bring Squawk to the Main Stage at RCA Theatre Company and beyond for our upcoming season. We are also proud to announce a provincial tour of Squawk in partnership with the Arts and Culture Centres! Stay tuned for more announcements about Squawk , including cast and creative team, as well as school shows and other outreach activities. Coming to a theatre or a school or a town near you in Spring 2019.
"Multi-Curated, Multi-Disciplinary, Tons of Fun!", Live Magazine! returns for a third installment our 2018-19 season. Each issue is curated by an artist who builds an evening of entertainment based on their own artistic fascinations and interesting work happening in the community. This ongoing event has exploded with performers and patrons who have made our Cox & Palmer Second Space a home base to test-drive all sorts of new works. Our first curator next season will be Paul David Power, and social media is the best way to stay current on artists and curators as they are announced.
Along with our mainstage production and presentation programming, RCA offers other series and events that are geared toward exciting new work in development as part of our regular season. Our Significant Other Series production for our 2018-19 season is The Strange Case of Madame D. by Frank Barry, featuring projection design by Rhonda Pelley, set design by Andrea Cooper and light and sound design by Pat Dempsey. Based on a true story the play is an existentialist mystery inspired by the life and works of renowned feminist writer Marguerite Duras. When a disturbed woman brutally murders her housekeeper she is put into the hands of a powerful criminal psychologist at his private clinic. With the clock ticking towards execution the drama unwinds as a surrealist fever dream bristling with psycho-sexual dynamics. In keeping with the life of Marguerite Duras 'The Strange Case of Madame D' will be a work of bold radical art. aThe Strange Case of Madame D. plays at The Hall in June 2019.
RCA is proud to be the Theatre Company that cultivates, enriches and promotes a unique perspective of the culture of our province. When you buy a ticket for a show at the Hall, you are supporting essential, live performance in your community, as well as important programs and resources for the artists who create them. On behalf of board and staff at RCA thanks for joining us on the journey and thanks for choosing us for your night out!
– Nicole
Watch RCA Theatre Company's 2018-19 Season Announcement: