Live Magazine! For Youngsters! Volume 2, Issue 5. Curated by Sarah Smellie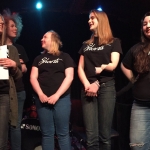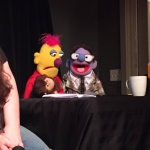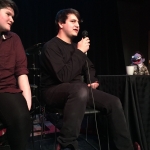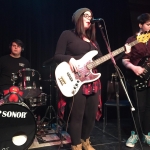 Ritchie Perez, photographer, audience member and father – "Live Magazine for Youngsters, a great little event that I took my kids last night at the LSPU Hall. The talents made my kids smile all night and empowered them. It was nice to see an alternative band, a puppet show, and improv all in one night. I was interested, and not once they asked to go home early. Let's see more of this! loved every minute of it! i think it was the combination, and it was almost an alternative to what is normally seen around here for kids. it was like we didn't just come for one themed performance. it was diverse. hooray!!!! i want more!"
Girls Rock NL – Wow! what a great time we had @Live Magazine! For Youngsters! Volume 2 Issue 5. It was wonderful to see some campers from last year! Haley and Darcy's new band 'Nerve Damage' were awesome! We also caught up with some members from Swagway – happy to hear Elizabeth is still playing bass and Kaleigh got up on stage to participate with 'Shorts' for some improv.  Rock on!
---
RCA Presents Hard Ticket Theatre's Constellations by Nick Payne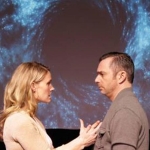 VOCM – https://soundcloud.com/user-881841389/rca-lspu-constellations-mark-bradbury
The Telegram – http://www.thetelegram.com/living/entertainment/2017/2/21/lovers-in-an-alternate-time0.html
Andrew Loman – https://www.facebook.com/andrew.loman.10/posts/10154902921246291
NTV – http://ow.ly/BNdc309jV5I
---
Live Magazine! Multi-Curated, Multi-Disciplinary, tons of fun!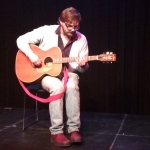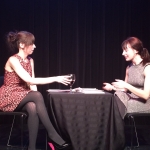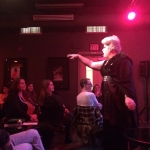 Amanda Bullman, Curator of Live Magazine! Issue #1 – "The RCA has done such a great job with these events. They listened to my ideas, let me curate the show, and just gave the artists so much support. It's hard to find paying gigs in this city (let alone in this economy) and to be able to tell a group of artists that they are all being paid fairly was such a great feeling. Hosting this show was honestly one of my favourite things I've ever done. I laughed and smiled more on that Monday than on any other Monday. I know that this month's curator is going to knock it out of the park. Jason Wells is such a special person! Please go and support the show!"
Jenn Brown, Member of the local community, audience member and Executive Director of the St John's International Women's Film Festival – "Keep these events up! I'm sad to have missed this one but your new programming is really connecting a diverse group of artists and arts fans. Nice work!"
---
RCA Theatre Company Presented Secret Theatre's Landline: St John's to Calgary. As Part of the 31st Annual High Performance Rodeo in Collaboration with One Yellow Rabbit, AB.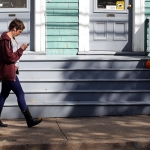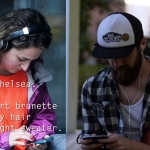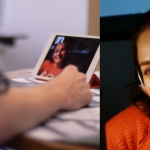 http://www.thetelegram.com/living/entertainment/2017/1/26/theatre-production-links-calgary–st–johns-audiences-in-real-ti.html – Wendy Rose, The Telegram
https://www.facebook.com/andrew.loman.10/posts/10154825392151291 – Andrew Loman
---
Habib's Unforgettable All Night House Party by Janet Michael
http://www.thetelegram.com/living/2016/1/27/an-unforgettable-all-night-party-4417428.html – The Telegram
---