Cox & Palmer Second Space
Cox & Palmer Second Space is a newly renovated multi-occasion room that allows for flexible seating configurations and risers. It has its own limited sound and lighting systems and is perfect for intimate theatrical presentations, as well as workshops, conferences, play readings, recitals, meetings and catered events.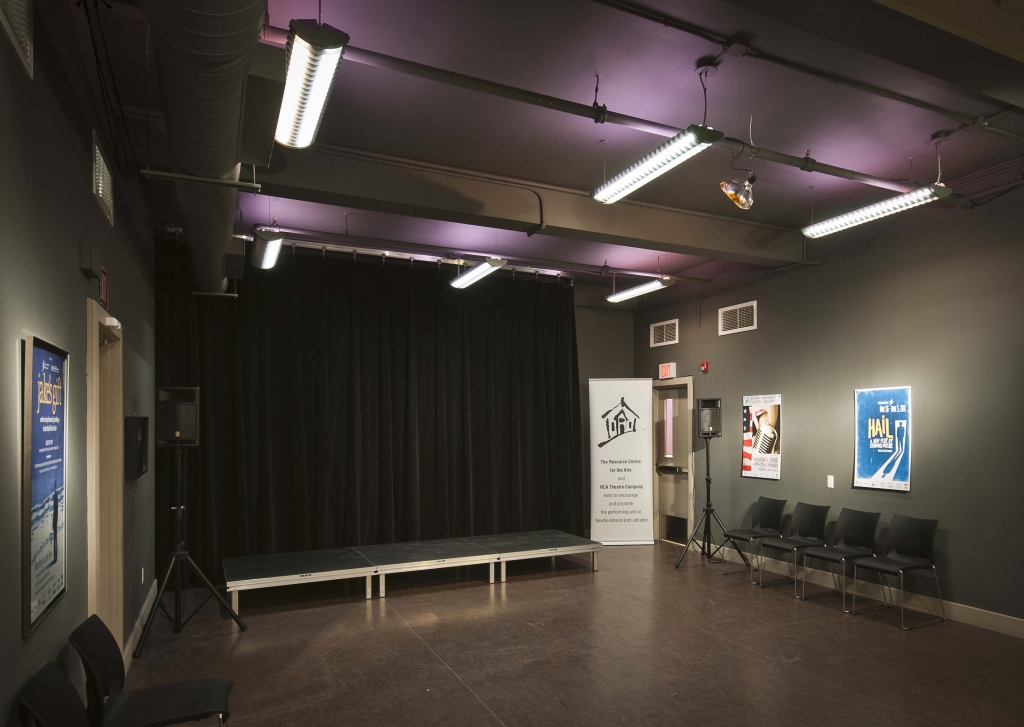 Capacity
Seating: 40-50 seats, theatre style without tables.
Standing: 80

Rental Rates
Not for Profit, Artists/Performers:
$100 per session of 6 hours or less
$200 per session of 6 hours or more
$50 per day with rental of the Main Stage Theatre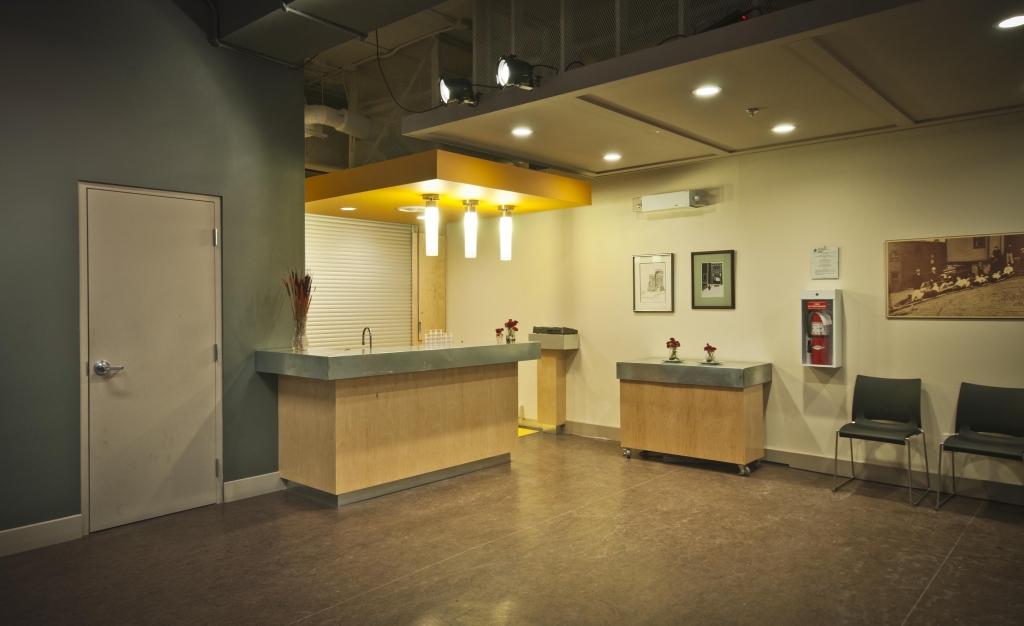 Rates for the Second Space include: 
Use of table linens
Use of rectangular folding tables
7 available, different lengths
Access to wet bar area
coffee maker, kettle, sink, dishwasher, bar fridge
Use of limited lighting and sound equipment
Access to dressing rooms
including private washroom, shower, lockers (subject to availability)
Wheelchair accessibility
Use of wall mounted frames
To display merchandise, posters, etc. (subject to availability)
Wi-Fi connection

Equipment:
While rental of the Second Space includes the use of this equipment, inventory is subject to change.  All details are subject to revision and should be confirmed with RCA staff in advance of your production load-in.
Sound:

YAMAHA Stage Pas 300 PA System (2 powered speakers, 1 six-channel sound board)
4 Microphones with stands: 2 Voice SM58 and 2 Instrument SM57

Lighting:

1 dimmer pack: LEPRECON 6 x 1kw
1 Lighting Board: ETC Colour Source 40 Fader
12 Lights: six PAR 38, six Chauvet Slim Par Pro H (LED, colour changer)

Video:

1 Projector: Sharp Data, PG-F325W

Stage Set-Up:

6 Risers: 4×4 with 1ft legs
1 Podium and 7 music stands

6

 

rectangular folding tables ( 6'. 2x 5')
Operation of technical equipment:
Renter is responsible for operation of all light and sound for the Second Space
RCA staff will show Renter where equipment is housed and how to use equipment
Policies:
No tape on walls or windows
No glitter, sand, confetti or rice
No open flame
Stage Layout:
The LSPU Hall's Second Space is an intimate space suitable for workshops, AGMs, book launches, receptions, play readings, recitals and more.
The stage is at floor level, with an option of using 1ft or 2ft risers
For all production and event inquiries please contact Suzanne Mullett, General Manager, at generalmanager@lspuhall.ca or call the Hall at 709-753-4531 ext. 201.