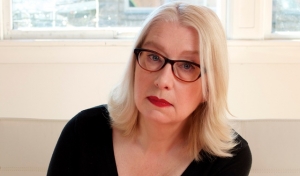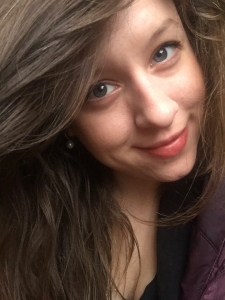 Cindy Stone is a stage manager from Corner Brook. Past credits include: Dedication (RCAT); West Moon, The Eyes of the Gull, Revue 2014-2016, 2018 (Rising Tide Theatre); Rabbit Rabbit (Poverty Cove Theatre Company); Ado, An Enemy of the People (GBRT); The Fights (Rabbittown Theatre Company). She is so pleased to be touring Squawk across the island and on up to the Big Land.
Emily Austin is a Theatre Artist who works primarily as a set designer, and scenic painter, but also dabbles in scenic carpentry, technical direction and production management. Emily holds a BFA in Technical Theatre Production from Grenfell Campus. Her recent work includes Men of Misfortune (Resource Centre for the Arts), Between Breaths (Artistic Fraud), Once (Theatre St. John's), Isle of Demons, Original, and Offensive to Some (Persistence Theatre) as well as co-designing a new, upcoming play, Remnants (White Rooster Theatre).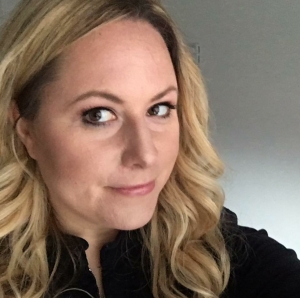 Andrea Cooper is an interdisciplinary artist with a Masters in Visual Studies from the University of Toronto and a Bachelor of Fine Arts from the University of Concordia. She is currently completing a Certificate in Digital Marketing from York University. Her recent media work Key of F was included in Studio XX's HTMlles festival in November, 2018.  In 2018 her play Room For A Pony was included in the Women's Work Festival in St. John's. In April 2017, Room For A Pony, was selected from across Canada for the Gros Morne Playwrights' Residency headed by Playwrights Montreal Residency in partnership with the Centre des auteurs dramatiques and with the support of Creative Gros Morne. Cooper's video Honey premiered at the Berlin International Film Festival's Forum Expanded in 2010. Strange Things premiered at the Berlin International Film Festival's Forum Expanded in 2007 and won the National Film Board of Canada's Emerging Filmmaker/Video Artist Award at the Images Festival. Cooper's video and installation work has been exhibited in galleries across Canada and internationally. She is also the owner of the marketing communications company TACK Marketing.