Our 2016-17 Season Hall Pass! Now for a pro-rated price!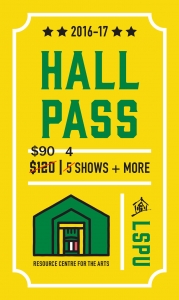 Stranger To Hard Work – 
[THIS PERFORMANCE HAS NOW PASSED]
Written and performed by Cathy Jones.
Directed by Ann-Marie Kerr
Presented by RCA Theatre Company, Produced by Half Apple Productions Inc
Performances on  – 26th October – 30th October 2016
Canadian cultural icon, comedienne and one of the funniest women on television, Cathy Jones, returns to the stage with her third one woman show, Stranger To Hard Work. In this new show Cathy shares her unique perspective on a variety of topics from food to money and the troublesome people in her life. It's a funny, thought provoking look at what she's learned in life so far.
Constellations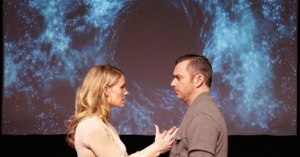 Written by Nick Payne.
Directed by Todd Hennessey
Presented by RCA Theatre Company, Produced by Hard Ticket Theatre
Performances on – February 23rd – February 25th 2017
Constellations is a two-person show that presents a single relationship, between the characters Marianne and Roland, as a series of possibilities. The characters are seen to recreate, slightly, several important moments from their relationship. They meet, fall in love, get married or they meet, don't fall in love, and don't get married. They stay together, they break up. It's an ingenious piece of theatre that allows for multiple views of the same two people. Central to the story that slowly unfolds, is that the couple is also forced to deal with the ultimate reality of life: death.
Kate Crackerberry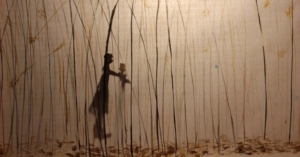 Adapted by Ruth Lawrence.
Performed by Ruth Lawrence and Baptiste Neis
Directed by Lois Brown
Presented by RCA Theatre Company, Produced by White Rooster Theatre
Performance on – March 26th 2017
School performances are available to book – please email communications@rca.nf.ca
Kate Crackerberry is a wonderful story from Scotland collected in the Orkney Islands about the love between two stepsisters, a sheep's head, and a prince under a fairy spell.  Kate is good, kind and clever enough to survive in the woods, gain work in a palace, and take care of her sister. She rescues her sister from an evil enchantment and outwits the fairies to save the prince from a wasting sickness. Working with a compact team in a devised process, we employ 4 multi-talented artists who use image, puppet animation, movement, and music in a collaborative artistic process to create the stories, puppets, props, and instruments in the production.
Impresario
Music, lyrics and book by Kyle McDavid
Directed by Timothy Matson
Presented by RCA Theatre Company, Produced by Best kind Productions.
Performances on – May 18th – May 20th 2017
Based on, and including text from, the memoir "Out Without My Rubbers" by John Murray Anderson & Hugh Abercrombie Anderson. An original biomusical based on the life and memoirs of St. John's born John Murray Anderson. From the streets of late 1800s Newfoundland to the uppermost echelon of Broadway notoriety as a revue producer, Anderson's journey is one of love, loss, and overcoming adversity.
If a Place Could Be Made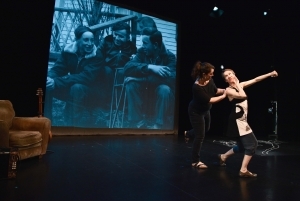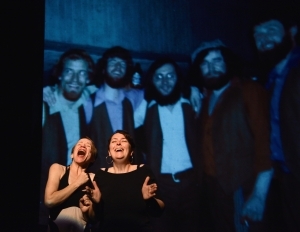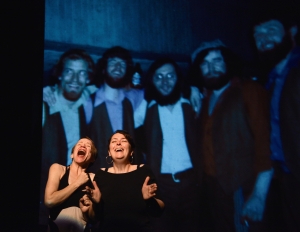 Music by Diana Daly
Performed by Diana Daly and Louise Moyes
Directed by Anne Troake
Produced by RCA Theatre Company
Performances on – June 8th – June 18th 2017 [With no performance on June 12th]
Kitty and Daniel Daly of Riverhead, St. Mary's Bay, had 12 children, six of whom were very tall and six of whom had achondroplasia, formerly known as dwarfism, and now known as people of short stature.
The Daly Family Collective – their great-granddaughter (and great-niece), singer-songwriter Diana Daly, dancer-actor Louise Moyes, and director/ collaborator Anne Troake have been asked to tell their stories.
In a journey of friendship and song, Diana and Louise bring the Daly family's memories to life through powerful images, tales, songs, dance, laughter, and a bit of Carlton Showband! If a Place Could Be Made is a story about family, strong personalities, great faith, inclusion, expansion, and making the best out of what we have been given.
"Great show and remarkable story…disarming, honest, and uplifting." (Audience feedback)