WWF18 – STOP THINKING AND WRITE – PART ONE & TWO
March 5, 2018

-

March 6, 2018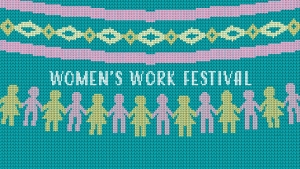 MONDAY, MARCH 5 (2-5 PM) and TUESDAY, MARCH 6 (10 AM-2 PM)
STOP THINKING AND WRITE – PART ONE & TWO
with Christine Hennebury
Admission $15 for 2 days
Taking place at the Cox & Palmer Second Space at the LSPU Hall, 3 Victoria Street
All levels are welcome. Coffee and snacks provided
Have you been reluctant to start writing? Do you find yourself getting stuck in the idea stage, unsure of how to proceed? Are you overthinking the process?
Would you like to channel all that mental energy into your writing instead?
Join me for Stop Thinking and Write and you'll
– find the fun in YOUR writing process
– feel energized by your own creativity
– let go of unhelpful mental 'clutter'
With a combination of conversation, coaching, and gentle writing exercises, I can help you find your way to the page today and feel comfortable coming back tomorrow.
Christine Hennebury's storytelling career began when she was four. Unfortunately, her parents didn't believe her tale about water shooting out of her nose onto the couch – they insisted that she had spilled bubble solution from the empty jar in her hand. Luckily, her story skills have improved since then…she hopes.
Christine loves inventing, writing, and telling stories, and coaching people in storytelling, writing, creativity, and self-compassion. She hopes you are being kind to yourself. She thinks you can go ahead and have that cookie. She finds it weird to talk about herself in the third person.
Find out more about Christine at: christinehennebury.com
For more information on the full festival check out http://www.womensworkfestival.ca