WWF18 – HUSH and PACKING UP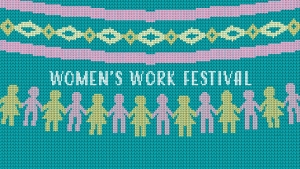 7 PM
PWYC donations to the St. John's Women's Centre
Sierra Noseworthy's HUSH (NL)
Dramaturge: Berni Stapleton (NL)
Cast: Nicole Rousseau, Laura Huckle and Nora Barker
Synopsis: Three women find themselves in a questioning room. Two are police officers, the other a mother, whose newborn baby has just died. The cops suspect that this woman is responsible for the death of her daughter and will try all they can to get the truth from her. This play explores postpartum depression, the struggles of motherhood, and the unexpected connections of three women who call themselves mothers. The play is divided between dialogue and soliloquies spoken by the character of WOMAN.
Alison Lawrence's PACKING UP (ON)
Dramaturge: Donna Butt (NL)
Cast: Sheila Redmond, Alison Woolridge and Jenn Brown
Reception to follow – Sponsored by Persistence Theatre Company
Synopsis: Jeannie is moving her mother Marybeth into assisted living in another town and Marybeth doesn't want to go. Jeannie and Marybeth have never had a good relationship; as they sift through Marybeth's belongings the reasons start to surface. Molly, Jeannie's daughter and Marybeth's granddaughter, arrives and the three of them unpack truth, secrets, and their relationship, while they pack up Marybeth's life. Three generations of women in one living-room: Let the games begin.
For More information on the full festival check out http://www.womensworkfestival.ca