Women's Work Festival
March 6, 2017

-

March 9, 2017
Event Navigation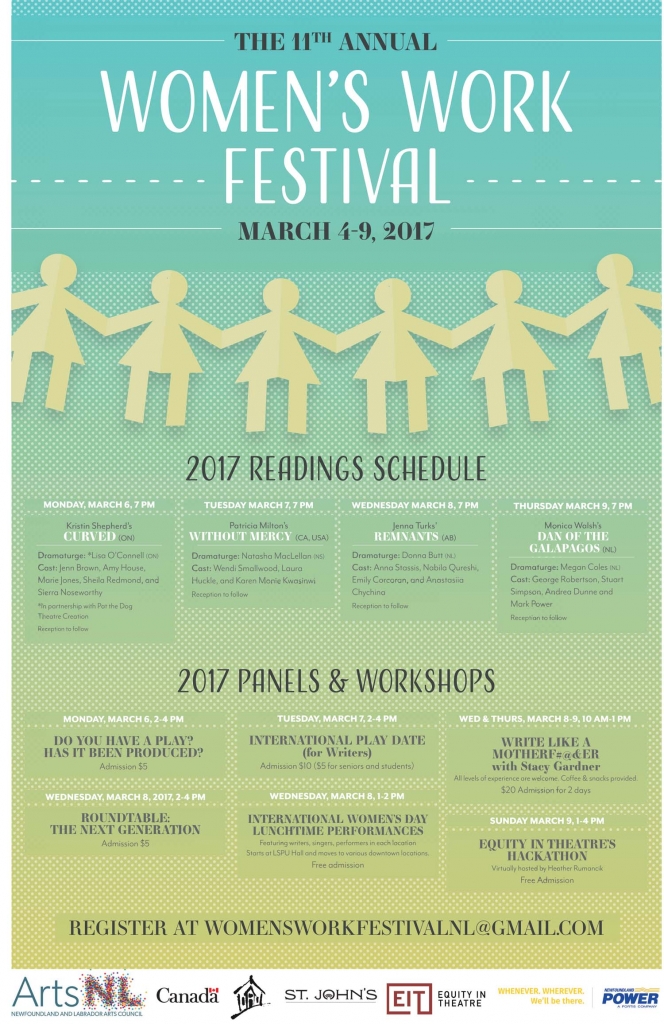 The 11th Annual Women's Work Festival is
an international festival of plays-in-progress featuring
play readings, music performances, workshops, panels.
The WWF11 will present readings of new plays by Kirstin Shepherd (ON), Patricia Milton (CA, USA), Jenna Turk (AB) and Monica Walsh (NL). Our 2017 dramaturges are Lisa O'Connell (ON), Natasha McLellan (NS), Donna Butt and Megan Coles (NL).
WWF gratefully acknowledges support from ArtsNL, Canadian Heritage, and RCA Theatre for their generous support of our festival in 2017.
For more information, visit the Women's Work Festival website.