The Strange Case of Madame D by Frank Barry
June 5, 2019

-

June 8, 2019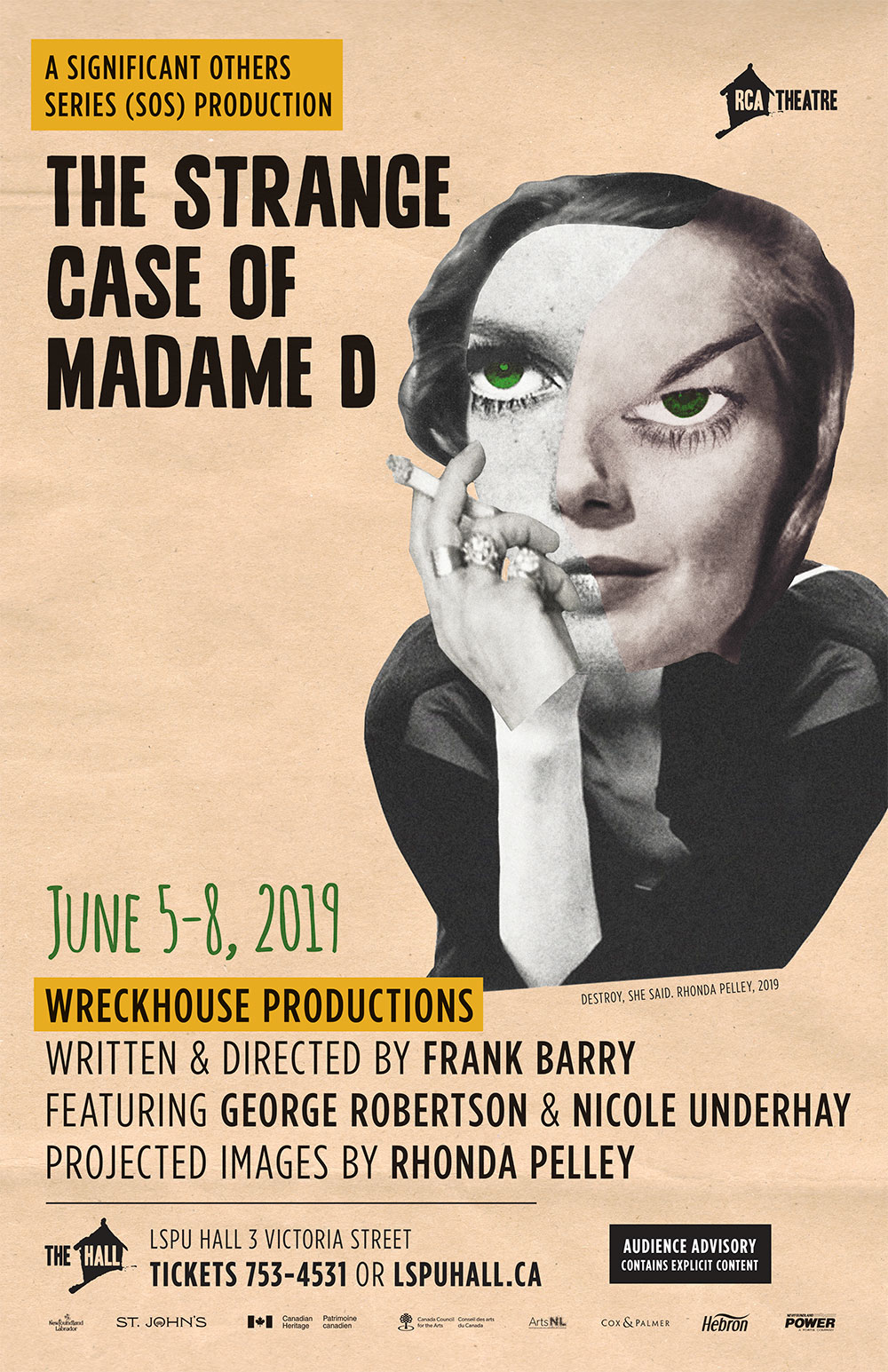 June 5-8, 8pm.
$30.50
RCA Theatre Company and Wreckhouse Productions present The Strange Case of Madame D
A Significant Other Series (SOS) Production
Written and directed by Frank Barry
Projected images by Rhonda Pelley
Featuring George Robertson and Nicole Underhay
The play is an erotic existentialist mystery inspired by the life and works of renowned feminist writer Marguerite Duras. When a disturbed woman brutally murders her housekeeper, she is put into the hands of a powerful criminal psychologist at his private clinic. With the clock ticking towards execution, the drama unwinds as a surrealist fever dream, bristling with psycho-sexual dynamics. In keeping with the life of Marguerite Duras, The Strange Case of Madame D will be a work of bold radical art and sexual frankness.
Audience Advisory: Explicit Content
Trigger Warning: Please be advised that this production contains adult language, violence, scenes of a sexual nature and drug abuse. This production also involves implied physical and sexual violence. For more information please contact Laura at associate@rcatheatre.ca.