The St. John's Shorts: A Festival of Short Plays – transVersing/Heart's Desire/Nail Biter/The Last of the Second Chances/Stuck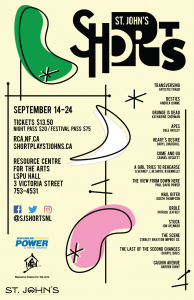 2pm
transVersing
7pm
Heart's Desire by Caryl Churchill
Nail Biter by Judith Thompson
9:30pm
The Last of the Second Chances by Darryl Davis
Stuck by Jon Aylward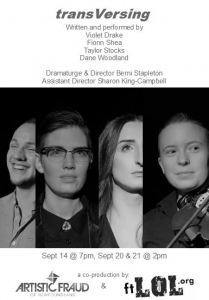 transVersing produced by Artistic Fraud and For the Love of Learning

Artistic Fraud of Newfoundland and For the Love of Learning proudly present transVersing. The voices of some of our city's most vibrant trans youth take centre stage in this incredible evening where fiddle meets Shakespeare meets slam poetry meets soapbox rant. You do not want to miss what promises to be a stellar night that will challenge preconceptions about the trans experience and burst hearts wide open.
Featuring:Violet Drake, Fionn Shea, Taylor Stocks, Dane Woodland
Dramaturged and Directed by Berni Stapleton
Assistant Director & Dramaturgical Support by Sharon King-Campbell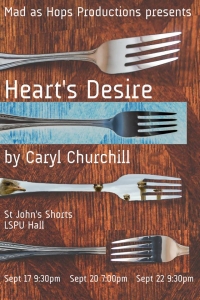 Heart's Desire by Caryl Churchill
A daughter is anxiously awaited to return home by her parents … will she arrive ? Family secrets are revealed as the wait ensues…
Produced by Mad As Hops Productions
Written by Caryl Churchill
Directed by Trevor Menchions & John Bowden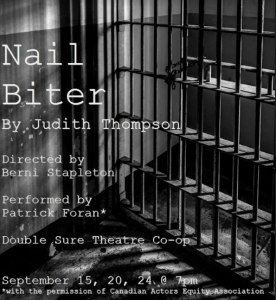 Nail Biter by Judith Thompson
David, a mid-career CSIS agent is battling anxiety and depression after traveling to the American terrorist detention facility in Guantanamo Bay to interview a Canadian citizen held there, Omar Khadr.
Produced by Double Sure Theatre Co-Op
Written by Judith Thompson
Featuring Patrick Foran
Directed by Berni Stapleton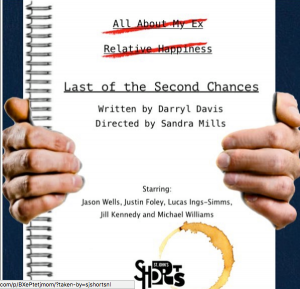 The Last of the Second Chances by Darryl Davis
Daniel feels lost; he is on medical leave, dealing with a slew of mental health issues, living with his sexually progressive mother, and is unable to get over his ex-boyfriend, Michael. Going back and forth in time from present day to the past, Last of the Second Chances is about trying to let go.
Written and Produced by Darryl Davis
Featuring Jason Wells, Justin Foley, Jill Kennedy, Lucas Ings-Simms, Michael Williams
Directed by Sandra Mills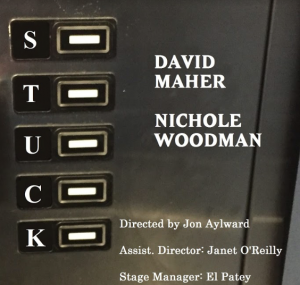 Stuck by Jon Aylward
Stuck is a short, minimalist play about two thirty-something's looking for work in a large, unnamed city. While job-hunting in a downtown high-rise the power goes out, leaving them stranded in an elevator. As the hours pass and their situation grows dire, they are forced to confront their demons.
Written, Produced and Directed by Jon Aylward
Featuring David Maher, Nichole Woodman