Nickel Quarterly Series: The Drinking Life & I Heard a Birch Tree Whisper in the Night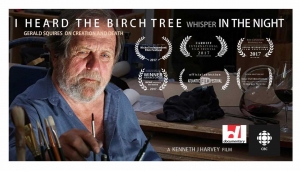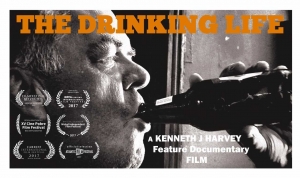 7pm
The Nickel Quarterly Series continues on January 18, 2018 with a double bill from NL filmmaker Kenneth J Harvey, The Drinking Life & I Heard the Birch Tree Whisper in the Night.
THE DRINKING LIFE focuses on a community of drinkers in a Newfoundland bar.
Runtime: 70 Mins
Billy: "I was born in a house of prostitution… Did that grab you?"
Naomi: "I met him when I was eleven. He was in jail. He killed my mother. I was only a year old."
Mick: "Why do I drink? I told you, to forget things in the past."
Gerry: "I had a stroke. The stroke didn't take a feather out of me. It didn't change me. Unless a stroke can cause cancer."
*There will be a short intermission before the second film.
With two sold out screenings and the Audience Choice Award in our June festival, this moving documentary, "I Heard the Birch Tree Whisper in the Night" is back for an encore screening.
Following Newfoundland artist Gerry Squires as he works to complete his final painting before succumbing to his illness, filmmaker Kenneth Harvey shapes this moving documentary with candid footage of conversations with Squires' close family and friends, fellow artists, and the artist himself.
When Gerald Squires passed in Fall 2016, he left an enormous body of work that was rooted fully in the Newfoundland landscape. Though he received many honours for his lifetime contribution of artistic work, perhaps one of the best gifts comes to us through this documentary as Gerry shares his insight on mortality, spirituality and the ongoing quest of the artist to explore the emotional landscape of living and dying.
Runtime: 44 Mins
Tickets are $15 including HST, $12 stu/sen
A short Q&A with the filmmaker will follow the screening.
The Nickel gratefully acknowledges the financial support of the Canada Council for the Arts, Canadian Heritage, and ArtsNL for this Outreach Series.