The Naughty List: Stand Up Showcase
Event Navigation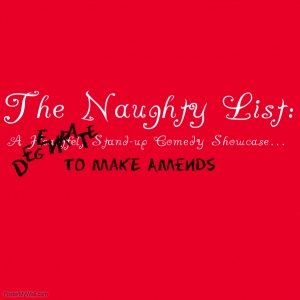 December 20, 8pm & 10pm
Cox & Palmer Second Space
It's Christmas time, the time of the year for friends, family, and a rising contempt for humanity…or a rekindling of faith. After years of debauchery, drug abuse, and apathy this band of degenerates is looking to erase themselves from the naughty list before it's too late—with charity. Come join us for a night of Stand-Up Comedy at the LSPU Hall. All proceeds from this naughty ol' evening of laughter will be donated to charity (TBD). Come support Comedy and community, and create some yuletide cheer with The Naughty List. Comedians on The Naughty List include: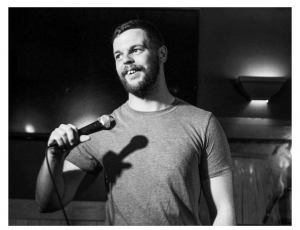 Host: Stephen Vanier – Stephen Vanier's a comedian from Nova Scotia who has been performing locally for over 2 years. His darker thoughts on daily happenings, work, life and everything thing in between He's opened for Ryan Dillon, hosted and produced the monthly 9 Lives Comedy Show and has been featured in an assortment of shows across the city. His dry, quick takes might be a bit grim but will have you laughing away your negative thoughts while you focus on his.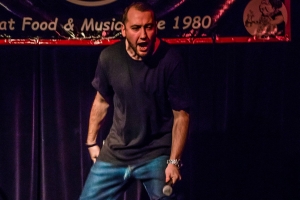 Luke Lawrence – Luke Lawrence attacks the mic with his quick-witted comedy and bolstering energy, while incorporating audiences along on his endearing tales of mischief. He's a loving thug, with a big heart, and a lifetimes worth of stories, and those are only the ones he can tell… He's performed from St. John's to Bangkok and everywhere in between. Making appearances at The Corner Comedy Club regularly and the Comedy Store. Prepared to be charmed or offended with Luke's visceral honesty.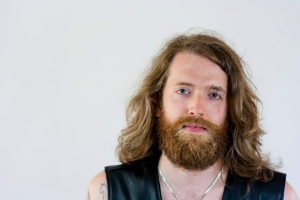 Josh Taylor – Adored by maybe dozens, loved by a couple and remembered by all. He's been called the King of Crass, the Vizier of Vulgar and other titles that no one actually calls him. When he's not being self-deprecating in the third person, he can be found working his comedy magic at local clubs or alone in his bedroom.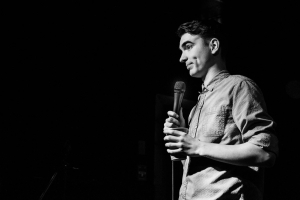 Nicholas Masters – Based out of St. John's, Nick Masters has performed as part of the Braxton Comedy Festival and was a finalist for St. John's Last Comic Standing in 2015. Despite his adorable appearance, Nick explores the darker elements of what makes people laugh in the hopes that the audience will like him more than he likes himself.
Lindsay Barron;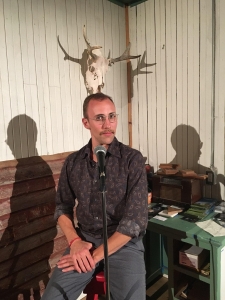 Andrew Kay – You've never met anyone like Andrew Kay. Remember to take deep breaths because he'll have you gasping for air amidst his explosions of comedic revelry, or perhaps you'll need a reprieve from the suffocating awkwardness that accumulates due to his slow…slow…slow…sloth-like…at times exaggerated…build…up… Like a speedway with cement walls or an amateur rocket launch, the anticipation of carnage will have you unable to look away. Don't miss Andrew Kay, he's a mystery to us all—including himself!