Stanley Braxton Presents The Town
Event Navigation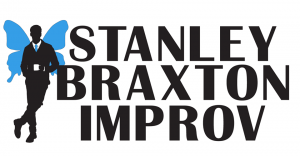 8 pm
March 9 Stanley Braxton Improv Co. presents The Second Stanleys in The Town 

The Second Stanleys (Stanley Braxton's sister group) hit the stage in 'The Town'. The group will get a random location from the audience and explore the lives problems of the characters they find there. Starring: Veronica Dymond, Elizabeth Glenn, Cait Chapman, Adam Murphy, Vicky Mullaly, Ben Newhook, Riley Dunn, Nick Masters.
March 10 Stanley Braxton Improv Co. presents Stanley Braxton in The Town

The Stanley Braxton main cast are back off their sold out show, "#NewYearNewMe" in their own version of the town. Inspired only by the name of a fictitious town the cast will do a series of monologues to get to know the people and their goings on in their own version of "The Town". Starring Mike Hammond, Michelle King, Christopher Dunn, Steve Payette, Nick Parsons.
See both shows for only $24.00!