Stanley Braxton: Please Give Us $100!
Event Navigation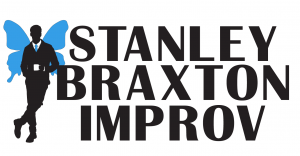 8pm
In these tough economic times, some people are down on their luck and need a hand. We're not down on our luck or anything, we'd just really like a hundred dollars!
Stanley Braxton Improv Co. is back fresh off 'The Braxton Comedy Festival' and 'The St. John's Short Play Festival' and this time they brought a friend! All the way from Victoria BC, improv superstar Katt Campbell, will be joining the cast for one night only as they perform their smash hit, 'The Scene'.
'The Scene' puts the improvisers in the role of the director, as they direct each other live in the moment as they make up characters, worlds, and stories right on the spot. If you're ever wondering what they're going to do next, don't worry, so are they….