St. John's Shorts: A Festival of Short Plays – Brule/Stuck/The Scene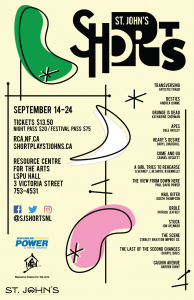 7pm
Brulé by Patrick Jeffrey
9:30pm
Stuck by Jon Aylward
The Scene by Stanley Braxton
June. 1629. A small group of travellers takes shelter around a campfire on Lake Huron. With the arrival of a mysterious stranger, their darkest secrets are revealed. A play about treason, trust, and the things that nag at night.
Produced by Caveman Lovechild
Written Patrick Jeffrey
Featuring Steve Maloney, Stu Simpson, Ray Critch and Cole Williams
Directed by Russell Cochrane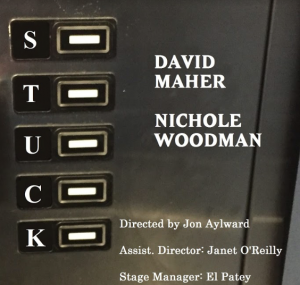 Stuck by Jon Aylward
Stuck is a short, minimalist play about two thirty-something's looking for work in a large, unnamed city. While job-hunting in a downtown high-rise the power goes out, leaving them stranded in an elevator. As the hours pass and their situation grows dire, they are forced to confront their demons.
Written, Produced and Directed by Jon Aylward
Featuring David Maher, Nichole Woodman
Stanley Braxton Improv will act as performers, writers, and directors in 'The Scene'. Given a prompt from the audience Stanley Braxton will create a world right there on the spot with different characters and stories, all while directing each other in the moment.
Produced by Stanley Braxton
Featuring Chris Dunn, Mike Hammond, Stephen Payette, Michelle King, Tim Matson
Directed by Mike Hammond, Stephen Payette, Chris Dunn, Michelle King, Tim Matson