Matthew Byrne and Sherman Downey: Winter Island Tour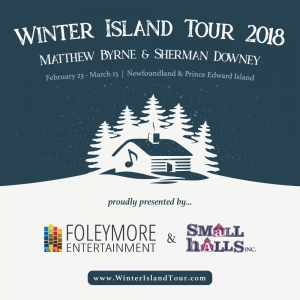 8 pm
Matthew Byrne and Sherman Downey are teaming up again for the fourth edition of their Winter Island Tour and for this very first time they'll be bringing this unique collaboration to the LSPU Hall.
These two captivating storytellers have tapped into something special with the Winter Island Tour – combining their repertoires and individual styles into a wonderful evening of folk music.
This year the Winter Island Tour is expanding to include stops in Prince Edward Island, bringing the show to two provinces for the first time. But before they go, they are absolutely thrilled to bring the show back to St. John's audiences.