Live Magazine! Volume 3, Issue #9 Curated by Andrew Loman
Event Navigation
8pm.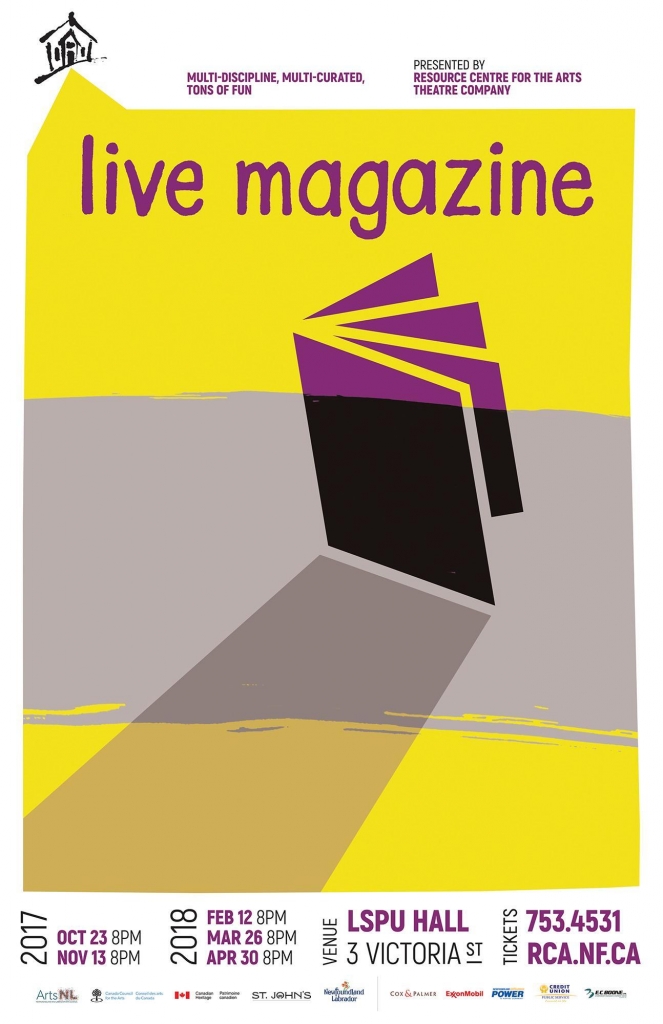 Cox & Palmer Second Space.
Tickets $10 at the Door.
Live Magazine is back for another issue! Volume 3, Issue #9 will be curated by Andrew Loman. There will be free snacks and happy hour drink prices!
Multi-Disciplinary, Multi-Curated, Tons of Fun!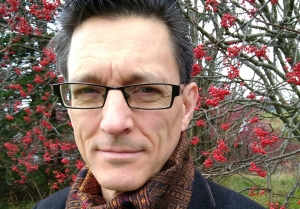 Andrew Loman is an associate professor in the Department of English at Memorial University, where he teaches courses in American literature, drama, film, and comics. To stave off despair in the wake of Trump's election, he inaugurated 48 Months of Finasteride, a series of staged readings responding to whatever previously unimaginable scandal the Administration has unleashed on the world. Plays read so far have included Miller's View from the Bridge, Kushner's Bright Room Called Day, Ionesco's Rhinoceros, and Camus' Caligula. Loman's articles have explored the politics of race in Art Spiegelman's Maus, monetary symbolization in the fiction of Nathaniel Hawthorne, the ghost of the rubber terror in Arthur Conan Doyle's The Lost World and Edgar Rice Burroughs' Tarzan of the Apes, and allusions to the transatlantic slave trade in Robert Louis Stevenson's Treasure Island. He's currently writing a novel about his father's concentration camp experiences in World-War-2 Indonesia.