Live Magazine! Volume 3, Issue #8 Curated by Elling Lien
Event Navigation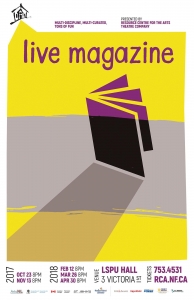 8pm.
Cox & Palmer Second Space.
Tickets are $10 and available at the door. There will be free snacks and happy hour drink prices!
Multi-disciplinary, Multi-curated, Tons of Fun!
This issue of Live Magazine! will be curated by Elling Lien of Unpossible NL and will feature presentations by Renee Sharpe, Doug Leeman, Andrew Kay, Walter Mackay, and Amanda Bulman.
Speed Powerpoint Night
COMPANY-WIDE MEMO:
All hands are invited to attend our inaugural, inspiring, game-changing SPEED POWERPOINT NIGHT. Let's hit the ground running for this outside-the-box night featuring six 6-minute presentations (19 slides at 19 seconds each) on some of the most innovative, empowering, win-win subjects you will witness in your lifetime. Blazers and power-suits encouraged. Day-old donuts will be served. Do yourself a favour and take this idea shower featuring the most innovative minds of our generation. Attendance (and fun!) is mandatory.
FEATURING THE FOLLOWING PRESENTATIONS:
"Gabby: How to Doggo" – Amanda Bulman
"Love Under the Patriarchy" – Renee Sharpe
"Are Your Doritos Trying to Tell You Something?" – Elling Lien
"Art" – Walter Mackey
"Am I In A Cult?" – Andrew Kay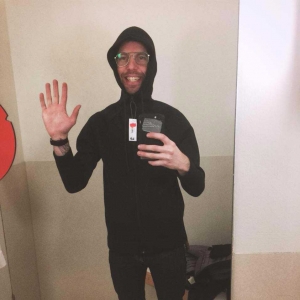 Elling Lien
Elling Lien's primary goals in life include laughing and encouraging people to make stuff. He is the founder and director of creative nonprofit Unpossible NL, coordinators of the RPM Challenge in Newfoundland & Labrador, Math Circles of St. John's, and the Stand-Up Challenge. He was editor of the alternative newspaper The Scope from 2006 to 2014, but he's probably best known for operating a miniature dive bar for wild birds on his balcony and streaming it on the internet.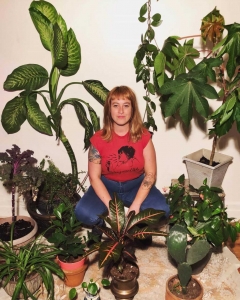 Renee Sharpe
Renee Sharpe is a tough guy who loves love. Punker feminist, 2017 St. John's mayoral candidate, Ironworker welder, Wen-Do women's self defence instructor, activist and community fun-maker. Renee moved back home to Newfoundland 6 years ago and has been working hard to build fun and love in her community, and it's working.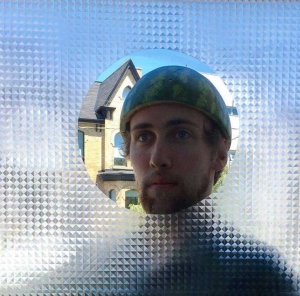 Andrew Kay
Andrew Kay is a Performer. He loves to be on  stage, or in front of a camera. He also writes stories, and in his "spare time" studies at Memorial University where he aims to collect insurmountable debt for his future.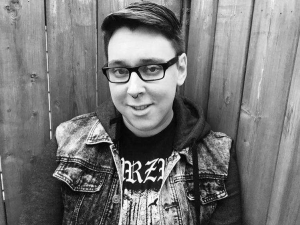 Walter Mackey
Walter Mackey is a 27 year old writer from a small town in rural Newfoundland of approximately 30 people. He has two books of published poetry: 'i want to die' (Plain Wrap Press – San Fransisco 2012) and 'literalley 10 reasons why im a lil bitch : – )' (Sky High eBooks – Chicago 2014). He also has six ebooks which were self-published online. In 2012, he founded the literary website Screaming Seahorse which published works from international writers and artists once a month. The website is currently on an indefinite hiatus. He also has works published in various zines and literary journals and sites such as Metazen, Thought Catalog, Reality Hands, Have U Seen This Whale? and Shabby Doll House.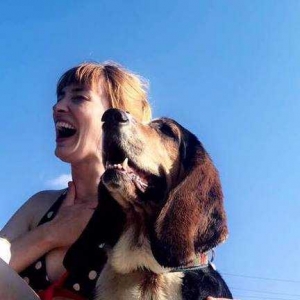 Amanda Bulman
Amanda Bulman is a chef/librarian/filmmaker/comedian who cracks jokes about being happy/sad/hopeless/broke. More specifically, Amanda has performed all over the maritimes as a stand-up comedienne and has opened for Mike Wilmot, Chris Locke, Adam Christie and Eugene Mirman with whom she had an in-depth conversation about jams and chutneys.