Live Magazine! Volume 3, Issue #7
8pm- Cox & Palmer Second Space – Tickets will be $10 and available to purchase at the door before the event.
Live Magazine! Multi-Curated, Multi-Disciplinary, tons of fun!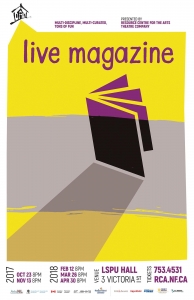 Volume 3, Issue #7 Curated by Monica Walsh.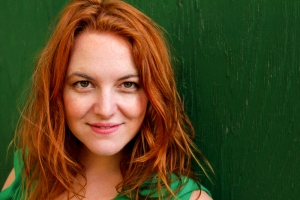 Monica Walsh is an actor, writer, theatre teacher, and singer. . She has appeared in over 20 films, 15 theatre productions, and her voice featured in many radio ads. Film credits include LOVE AND SAVAGERY (John Smith), BOARDING (Jenina McGillivary), FLANKERS (Justin Oakey) WASTE IT (Emily Bridger). TV Credits include REPUBLIC OF DOYLE,  LEGENDS AND LORE OF THE NORTH ATLANTIC, and SAVE MY PET. Monica holds a BA in Drama from Memorial University, as well as a diploma in Performance and Communications Media. , Monica is artistic director and founder of Kanutu Theatre. Kanutu regularly produces theatre and leads acting workshops throughout the province.  In 2015, she founded "Scene, and Blurred" an open mic series for writers and performance artists.  Monica is currently gearing up for her second Canadian Tour, taking her open mics on the road to Ontario.
---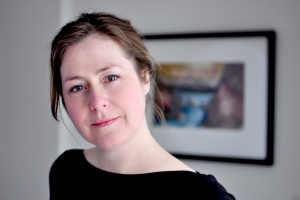 Wanda Nolan is a writer and filmmaker from Newfoundland, Canada. In 2014, she was named one of eleven writers to watch for by CBC Canada Writes. In the Fall of 2016, she made her directorial debut with Mystery of the Secret Room, produced by the National Film Board of Canada. It was nominated for two Golden Sheaf Awards; a Golden Egg Award, and was presented at the National Arts Centre as a part of the Canada 150 celebrations  The same year she released her short, Crocuses. Crocuses was the winner of the RBC Michelle Jackson Emerging Filmmaker Award and won Best Newfoundland and Labrador Short at the Nickel Film Festival.
---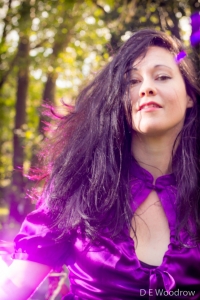 Kira Sheppard is a classically trained harpist, singer and multidisciplinary performer that has worked professionally for over 15 years in various capacities, in recent years first and foremost as a solo singer-songwriter with her stunningly original compositions for voice and harp. She has toured extensively, appeared at numerous festivals and venues across the country and has 2 solo albums to her name. With training in diverse arenas such as classical music, voice, physical theatre, improv comedy, clown and visual arts, her artistic practice is informed by a wide range of mediums. Currently Kira is working on her third album, writing plays, and making appearances on stage in St. John's and Toronto.
---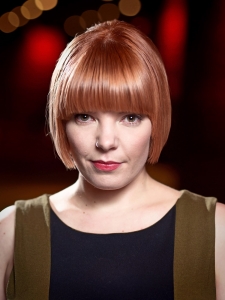 Lynn Panting is a multidisciplinary performer, arts educator, and choreographer who has been creating innovative dance works for the past ten years. She has created work for the Festival of New Dance, Sound Symposium, Newfoundland Puppet Collective, Wonderbolt Circus, Perchance Theatre, RCAT, among others, and is known for creating dances that appeal to a wide audience. Lynn is deeply committed to the growth of creativity and self-confidence through movement, and was short-listed for ArtsNL's Arts Educator of the Year Award in 2013. Panting holds a Master of Arts in Philosophy from Memorial University as well as a Master of Humanities concentrating in performance, dance and the body. lynnpantingdance.com
---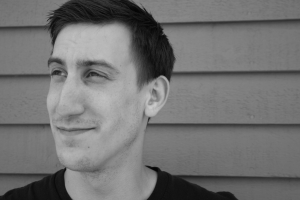 Darren Ivany – Playwright/Bill
Darren Ivany is an actor and writer from Seal Cove, Newfoundland and Labrador. As an actor, he has toured provincially with numerous theatre companies, and internationally with a performance of Joel Thomas Hynes' Say Nothing, Saw Wood in London, England. Ivany has also appeared in various short films, and CBC's Republic of Doyle. As a writer, Ivany has been published in the Illanot Review, Galleon, twice in Paragon Journal, and has been selected twice for the Nickel Screenplay Series. Ivany was also cowriter of the play Waking Brian which premiered on opening night of the 2016 St. John's Shorts Festival. His newest work is Cashin Avenue which premiered at the 2017 St. John's Shorts Festival at the LSPU Hall.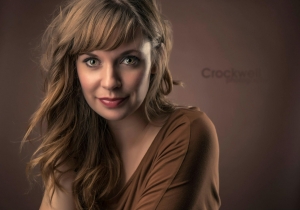 Kimberly Drake – Jane
Kimberley Drake is an actor from St. John's, Newfoundland who has been involved in theatre, film, TV, and music since she was fifteen years old. After completing her BFA in Theatre at Grenfell College (MUN) and gallivanting around the world, Kimberley came back to St. John's and co-founded Engine Productions; a DIY production company. Some of her theatre credits include Trekkie Monster in Avenue Q, Alison in You Are Here, and Jenny in The Shape of Things.
Reg Hoskins – Director
Reg Hoskins has worked on operas, oprys, and many things in between in various roles. He is quite pleased to be directing Cashin Ave. and to be working with longtime friends and colleagues involved with Salt Teeth Theatre Company. Select credits as lighting designer include: Vimy, The Secret Mask, Leave of Absence (New Curtain Theatre), An Enemy of the People (Grand Bank Regional Theatre Festival) and The Goat (or who is Sylvia) (Joint Productions). As lighting and scenic designer: Fool for Love (Joint Productions).