Identify: Drum Making Workshop
April 14, 2018

-

April 15, 2018
Event Navigation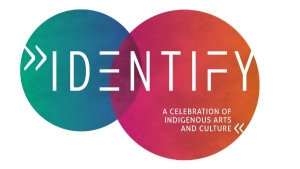 (Part of Identify: A Celebration of Indigenous Art & Culture. Identify is a two week, multi-venue festival happening April 8-22. Please visit Eastern Edge Gallery's website for a full schedule.)
Drum Making Workshop Day 1
Cox & Palmer Second Space
LSPU Hall, 3 Victoria Street, St. John's
Saturday, April 14th @ 1-4 PM
Drum Making Workshop Day 1
Cox & Palmer Second Space
LSPU Hall, 3 Victoria Street, St. John's
Sunday, April 15th @ 1-4 PM
Registration Fee: $250 for both classes
Registration fee for individuals who self-identify as Indigenous: $150 for both classes
Register here: https://goo.gl/forms/npIVOLeT8qUqReS12
This workshop will teach you how to tie a drum from materials obtained in the old ways. The hides are harvested and scraped by hand using only a blade. Day one will involve instructions on assembling the traditional hand drum. Day two will involve teachings on how to care for the drum and carry it in a traditional way.
Scott Butt Bio: I was involved with the Mi'Kmaq culture from childhood, learning the living culture from my family out on the land. I began carving in my early twenties after picking up a stick while on a fishing trip and turning it into a staff sitting around a campfire that night. Since then I have spent the last twenty five years learning as much as possible about my Mi'Kmaq culture. I make my living from my carving, rustic furniture and tradition objects. I create many different items and have been building drums for twenty years now. My drums as with most of my work is built from materials I collect from the land and prepare by hand. I believe our old ways are best preserved by doing and sharing our knowledge with others.
---
Identify: A Celebration of Indigenous Art & Culture aims to create space for Indigenous voices and expression, bringing together Indigenous arts and culture professionals from the theatre, film, literature, visual, culinary and textile art communities of Newfoundland and Labrador while giving time and space to reinforce their history and current experience. Identify will share and showcase the traditional and contemporary artistic and cultural practices of the Mi'kmaq people of Newfoundland and Labrador as well as the Inuit, the Innu, the Southern Inuit of Nunatukavut and the Beothuk. The project provides a platform for Indigenous-led conversations on self-identity, self-rediscovery and celebration of Indigenous culture.