Hot Docs Showcase – I Called Him Morgan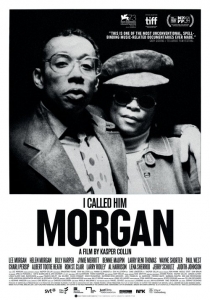 NEW DATE!!
8pm.
Hot Docs Showcase Pass for remaining Docs in the Series:
Welcome to our new documentary series: Hot Docs Showcase presented by Hot Docs Canadian International Documentary Festival and Resource Centre for the Arts.
We are so happy to announce that this film is being co-presented by the Wreckhouse International Jazz and Blues Festival. Please join us for a great evening of film, followed by a talkback with festival founder Kirk Newhook and Guests.
I Called Him Morgan. A 2016 Swedish-American documentary film written and directed by Kasper Collin. It premiered out of competition at the 73rd edition of the Venice Film Festival. It tells the story of jazz trumpeter Lee Morgan and of his common-law wife Helen More Morgan.
You can purchase a pass for $38.50 to see remaining docs in the series.
The remainder of the schedule is listed below:
April 6 – TBD