FND Saturday, October 6th Mozongi: Zab Maboungou Cie. Danse Nyata Nyata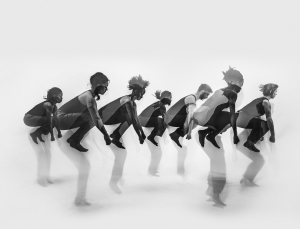 Saturday October 6th, 8pm
"To be a body is a real performance in itself" -Zab Maboungou
Mozongi (Return) is a piece about time, and more precisely, about the physics of time. The
step is weight and weight is time. Not repetition, but persistence. The structure of Mozongi
thus unfolds through the contrasts of movement and of immobility, of the one and of the
many, in order to give shape to a primordial conflict – that of time which consumes space.
www.festivalofnewdance.ca