Films on the Go
Thursday August 8th
5pm-7:30pm
FREE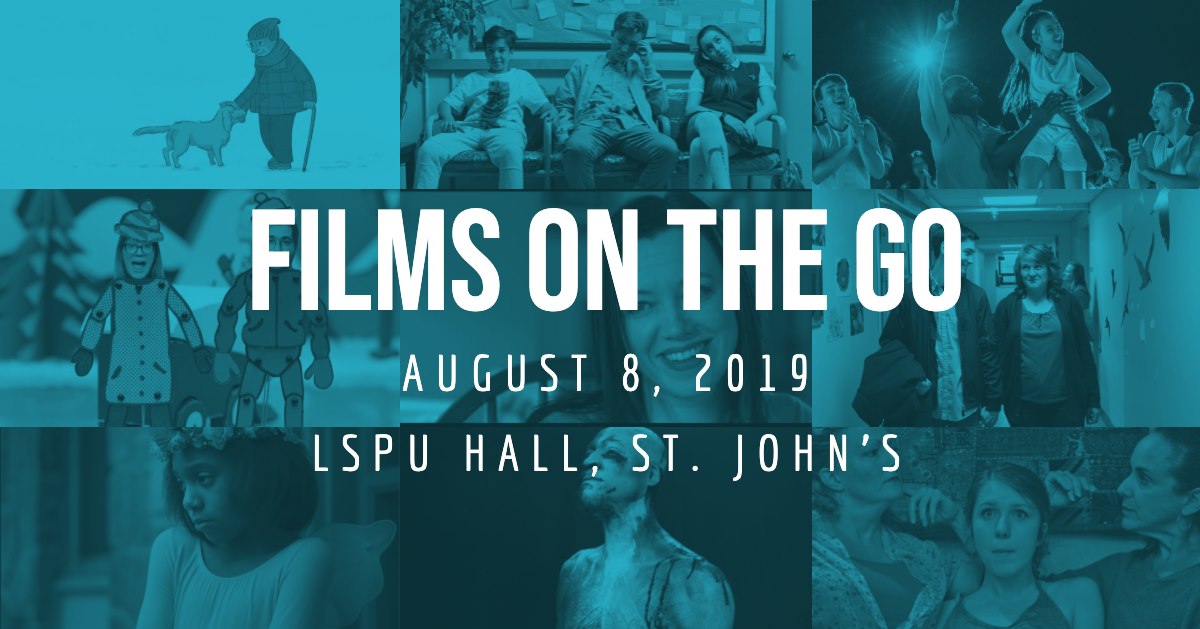 Join us on Thursday, August 8th 2019 from 5pm – 7:30pm in the LSPU Hall's Cox & Palmer Second Space for a FREE viewing of this year's Films on the Go series!
Come enjoy drink specials – happy hour prices, EVERYTHING is $5!!! FREE pizza and snacks, and say hello to some of this year's 30th Festival team and local talent behind some of these great short films!
Drinks and snacks as of 5pm, screening at 6pm. See you there!
We will also be accepting cash donations for the Cultural Artists Plan for Emergencies – CAPE Fund.