Drinking again
May 9, 2017

-

May 10, 2017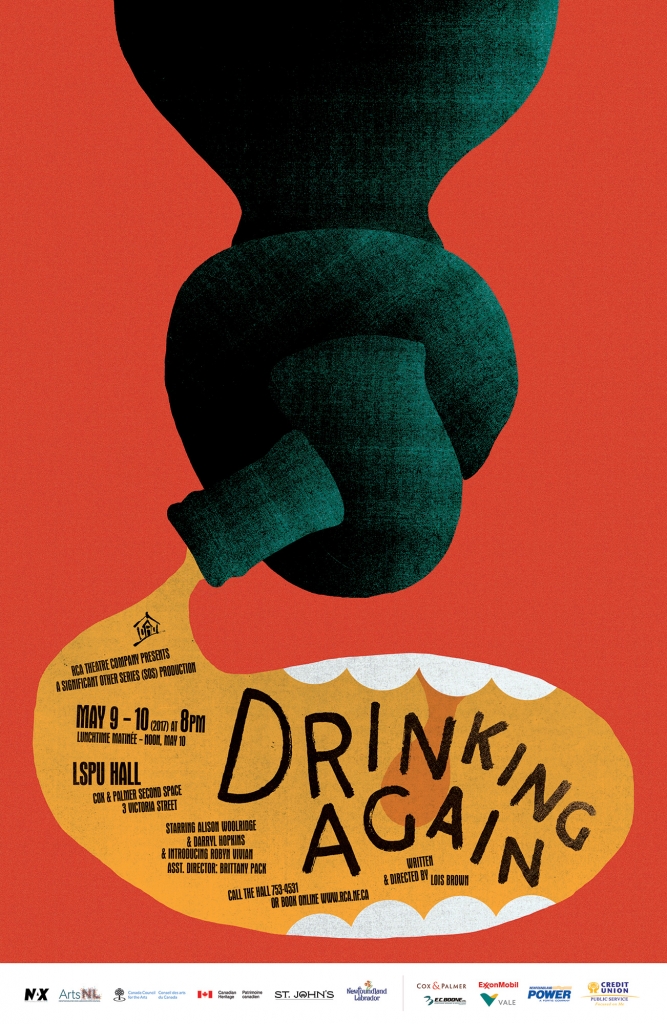 8pm, with a 12pm lunchtime performance on May 10th.
Cox & Palmer Second Space.
An RCA Theatre Company Significant Other Series (SOS) Production in association with NAX
Drinking again
A new play by Lois Brown
Directed by Lois Brown
Assisted by Brittany Pack
Drinking again is a dark comedy by Lois Brown. Alison Woolridge plays a woman alone in a bar with her bartender, Bruce (Darryl Hopkins). As she drinks, she recounts the lies she's told to her clients Cherie and Ahmed, her boss Owen at the law firm Dunne and Dunn, and her ice-tray cold Mother. Haunted by lies (literally) and struggling to tell the truth, she becomes an outsider in her own made up story. Written and directed by Lois Brown (with assistance from Brittany Pack), and designed by Melanie Ozon and Pat Dempsey, the production also features Robyn Vivian.