Creative Meet-Up: A 2016-17 Season Celebration!
Event Navigation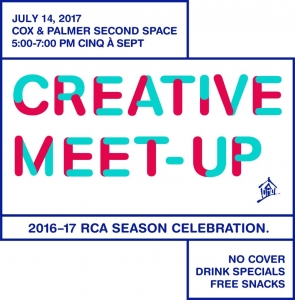 NEW DATE! July 14th!
Cox & Palmer Second Space.
Come and join us for our last Creative Meet-Up of the 2016-17 Season.
July 14th, 5-7pm, happy hour drinks and snacks! The Cox & Palmer Second Space at the LSPU Hall.
We have had such a jam packed 2016-17 Season, we wanted to have a Season celebration as a way to celebrate what we have achieved!
From cast, crew, audience, curators and friends from, our Live Magazines, workshop presentations, our CAPF presentations, and our Mainstage production, come down and celebrate with us.