Braxton Comedy Festival Veteren's of Stand Up W/ John Sheehan, Sarah Walsh, and Chris Tobin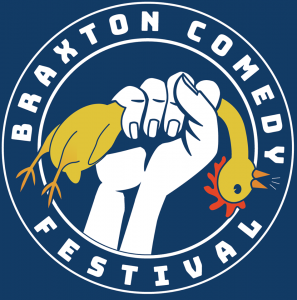 8 pm
Newfoundland has a rich history in stand-up comedy and these incredible comedians have helped shaped Newfoundland comedy into what it is today.
John Sheehan
John has been enjoying success on the comedy stage, since starting stand up in 2007. He has performed with the likes of Gerry Dee, Caroline Rhea, and Louis CK, while also getting attention on the national stage with appearances at the Winnipeg and Halifax
Chris Tobin
Christopher Tobin- actor, stand up comedian, teacher, and writer, this is Christopher's second year performing in the Braxton Comedy Festival. His stage credits include Love Labour's Lost, Harvey, 12 Angry Men, and five volumes of Rod Serling's The Twilight Zone, a series of plays he also adapted.  In stand up comedy, he has performed at Yuk Yuk's,  The St. John's Comedy Festival, and this April, took part in a Just For Laughs Showcase here in St. John's
Sarah Walsh
Sarah Walsh first stepped on stage in 2007, and hasn't stopped since. A local favourite, she's performed across Canada, and has opened for the likes of Debora DiGiavanni and Jason Rouse. She's been featured on Roger's Comedy in The City (2012),  CBC's St. John's Comedy Festival (2013), and The Braxton Comedy Festival (2017). She writes and illustrates her own comic, "Kiddo." Her quick wit, dark style, and child-like confusion will keep you entertained!