Braxton Comedy Festival – Yes Yah with Halfhandsome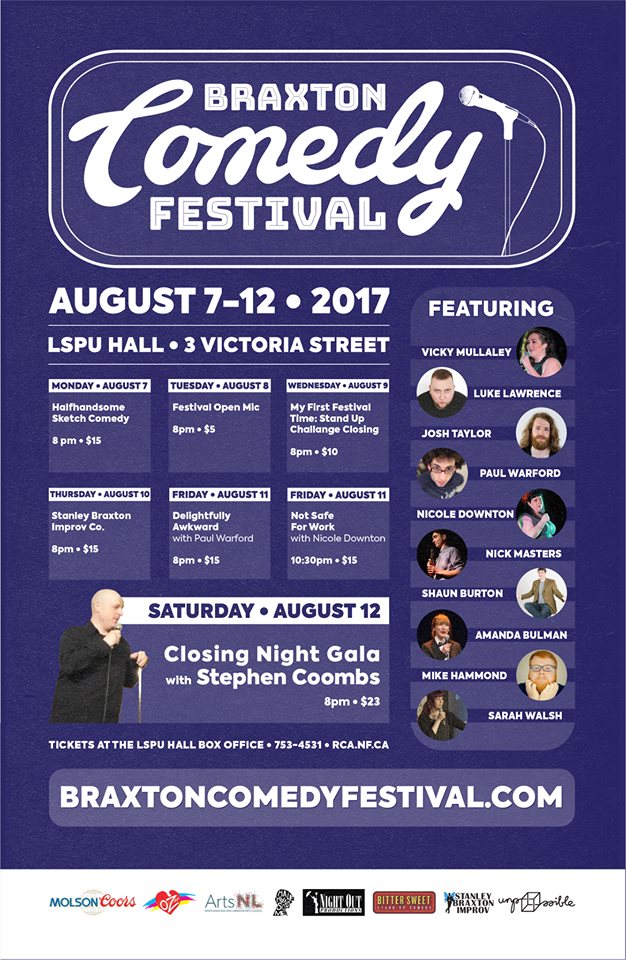 8pm.
Want to see more shows? How about a Festival Pass?

Interested in the workshops? Check out the Workshop Pass!

Yes Yah, is an early showcase of original sketch comedy written and performed by the St. John's based comedy group Halfhandsome. Featuring the comedic desperation of Evan Mercer, Allison Kelly, Stuart Simpson, Andrew Tremblett (AND MAYBE MORE?). Staged Managed by Russell Cochrane, and judged by you – Yes Yah combines comedy of the absurd with the miserable melancholy that Newfoundlanders face every day. Yay! Sit down, relax, and if you're bored… aimlessly look around! We hope you enjoy Yes Yah.