Braxton Comedy Festival – Workshop: Creating Sketch Comedy with Andrew Tremblett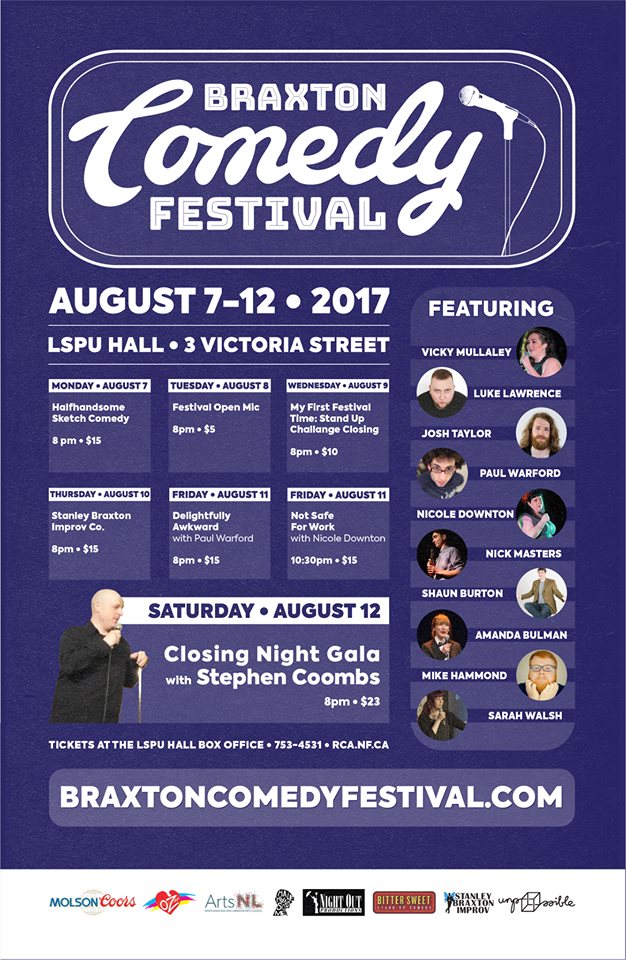 3pm – 5pm
Want to see more shows? How about a festival pass?
Interested in the workshops? Try a Workshop Pass!
Creating Sketch Comedy: From Below Average Ideas to Something You Can Show The Folks'
Halfhandsome Director and Writer Andrew Tremblett teaches you the basics of creating sketch comedy. Based on his experiences training under The Second City Training Center in Chicago, Illinois, Tremblett will lead you through the Halfhandsome Writing process, where you will learn how to translate thoughts and ideas into sketch comedy.