Braxton Comedy Festival – Where Am I and What Am I Doing Here? with Stanley Braxton Improv Co.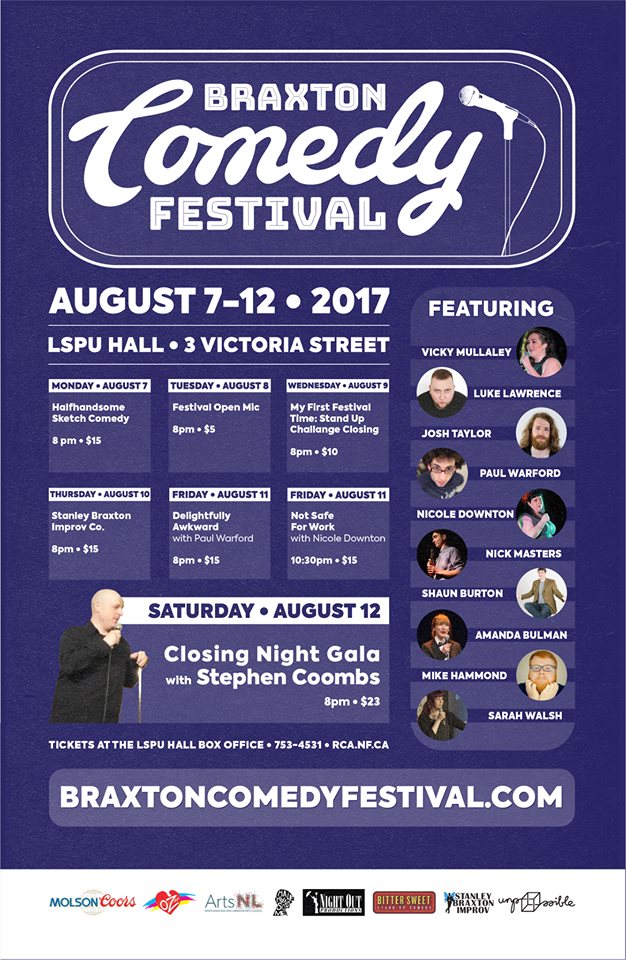 8:00pm.
Want to see more shows? How about a Festival Pass?

Interested in the workshops? Check out the Workshop Pass!

Stanley Braxton Improv is the longest running improv group in Newfoundland. With knock out show's, *blank* The Musical, The 24 Hour Drunk Play, and Roll the Bones the Stanleys are back at their ol' stompin' ground at the LSPU Hall: Cox & Palmer Second Space! Watch these master story tellers make everything up on the spot based on what, you, the audience want them to do. This show is a must see for those who like the unexpected and spontaneous.