Braxton Comedy Festival – Workshop: Intro to Stand-Up Comedy With Mike Hammond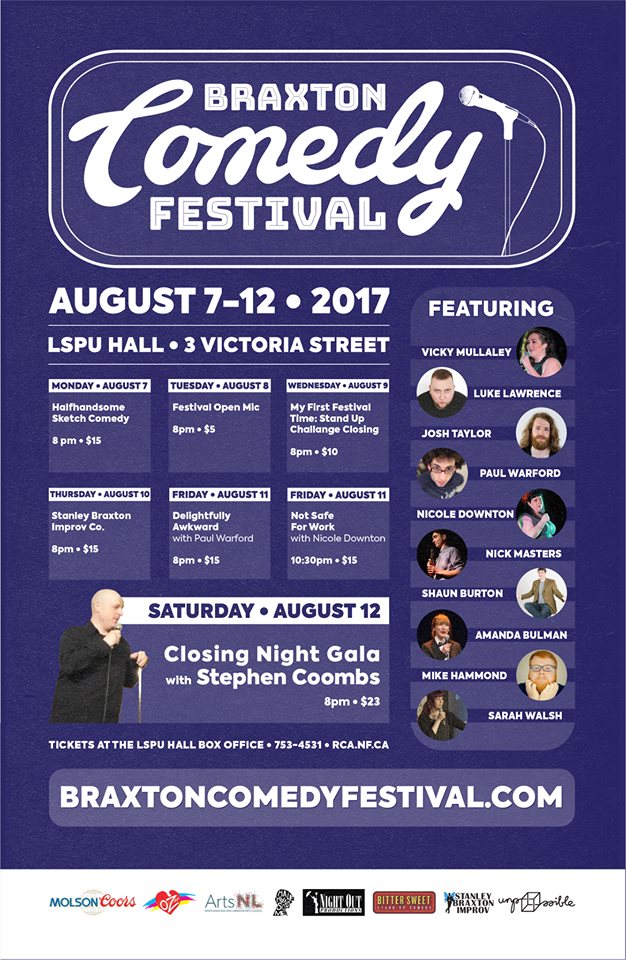 1pm -2:50pm.
Want to see more shows? How about a festival pass?
Interested in the workshops? Try a Workshop Pass!
Festival Artistic Director, Mike Hammond, wants to share with you what he wishes he knew. After 5 years in the world of stand-up Mike has learned a lot along the way, a lot of it he wishes he knew when he started. Learn some tips and tricks about finding your voice, writing techniques, joke structure, finding inspiration, and WHAT TO DO WITH YOUR HANDS!