Braxton Comedy Festival – My First Festival Time (Stand-Up Challenge Finale)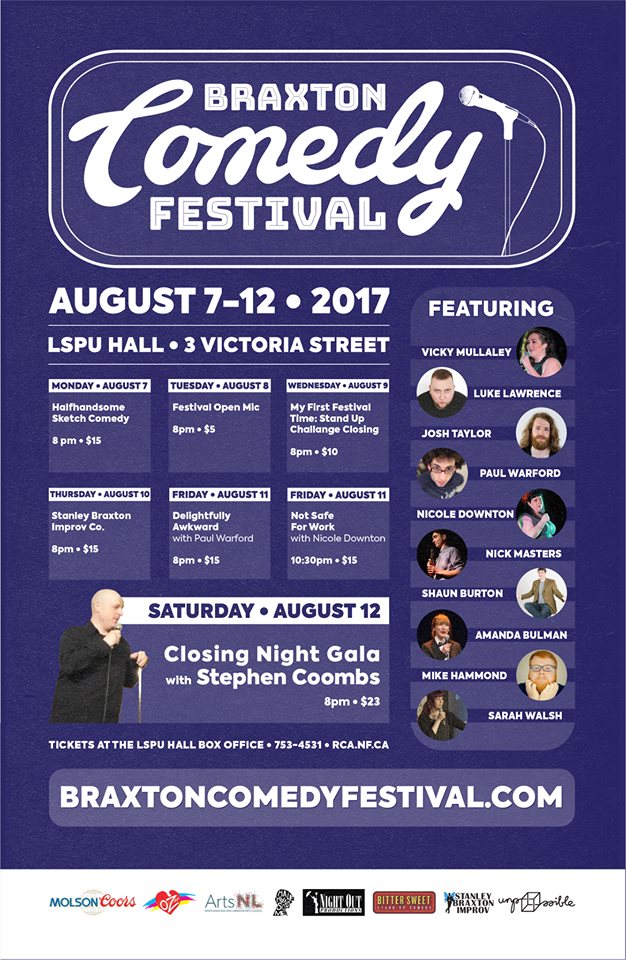 8pm.
Want to see more shows? How about a Festival Pass?

Interested in the workshops? Check out the Workshop Pass!

In partnership with Night Out Productions and Unpossible NL's stand up challenge, the Braxton Comedy Festival is proud to host "My First Festival Time"! For the month of July, brand new comedians have been learning and practicing for the grand finale at the LSPU Hall: Cox & Palmer Second Space where they will unveil their new material and kick start their comedy dreams!