Braxton Comedy Festival – Bittersweet Festival Open Mic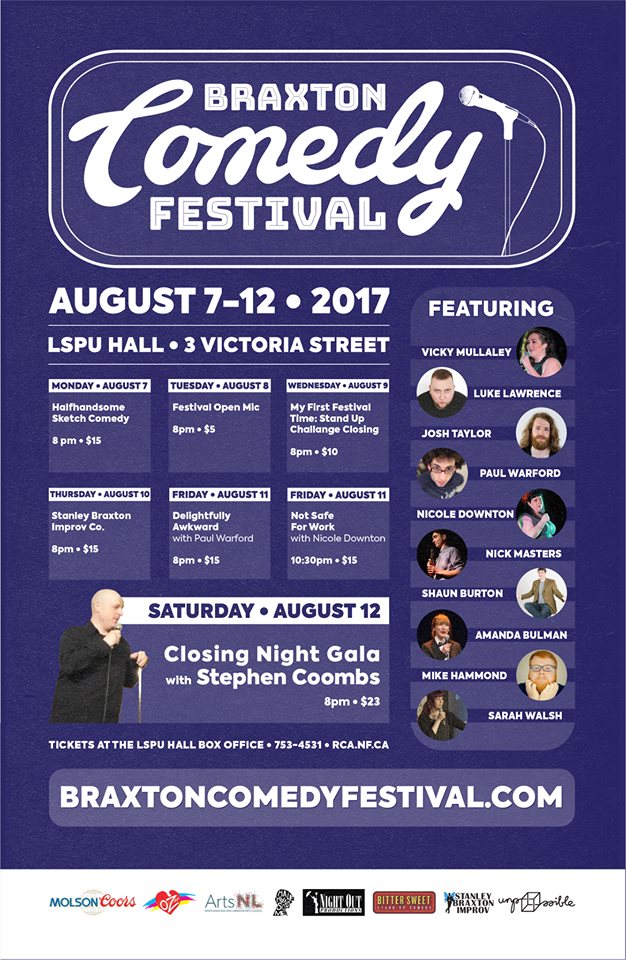 8pm.
Tickets are $5.00 at the door.
Want to see more shows? How about a festival pass?
Interested in the workshops? Try a Workshop Pass!
St. John's has so many talented comedians! Come see seasoned pros, rising stars, and new comedians test their new material and perfect their jokes!