Army of Sass – Snow White
March 17, 2017

-

March 18, 2017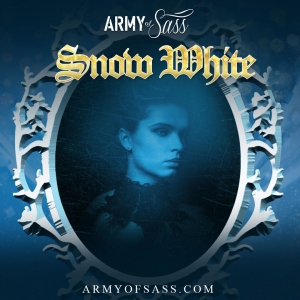 8pm & 10pm.
Tickets go on sale February 10 at noon.
Army of Sass St. John's presents Snow White
'Mirror mirror, on the wall, who is the fairest of all?'
See the avant-garde tale of SNOW WHITE come to life…Army of Sass Style!! Will good prevail over evil? You'll have to come to the show to see.