The St. John's Shorts: A Festival of Short Plays – The Scene/Besties/Brule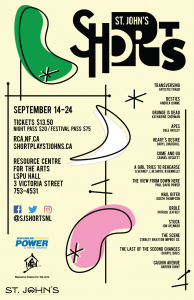 7pm
The Scene by Stanley Braxton
Besties by Andrea Dunne
9:30pm
Brulé by Patrick Jeffrey

The Scene by Stanley Braxton

Stanley Braxton Improv will act as performers, writers, and directors in 'The Scene'. Given a prompt from the audience Stanley Braxton will create a world right there on the spot with different characters and stories, all while directing each other in the moment.
Produced by Stanley Braxton
Featuring Chris Dunn, Mike Hammond, Stephen Payette, Michelle King, Tim Matson
Directed by Mike Hammond, Stephen Payette, Chris Dunn, Michelle King, Tim Matson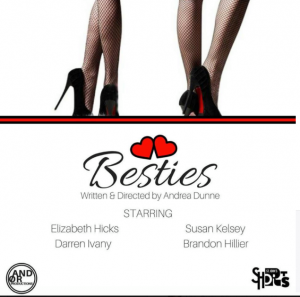 Besties by Andrea Dunne
Besties Amy and Ruth are giving their farewell performance as a Burlesque duo before Ruth goes away to grad school in Onterrible and Amy stays put and "becomes a teacher or something." It's a night where it feels like anything is possible – whether that be teasing your relationship to the next level or letting loose the inner sex goddess you always knew (hoped) you could be. One way or another, by the end of the after-party everything is coming to a climax.
Produced by And/Or Productions
Featuring Susan Kelsey, Elizabeth Hicks, Darren Ivany, Brandon Hillier
Written and Directed by Andrea Dunne
June. 1629. A small group of travellers takes shelter around a campfire on Lake Huron. With the arrival of a mysterious stranger, their darkest secrets are revealed. A play about treason, trust, and the things that nag at night.
Produced by Caveman Lovechild
Written Patrick Jeffrey
Featuring Steve Maloney, Stu Simpson, Ray Critch and Cole Williams
Directed by Russell Cochrane