St. John's Shorts: A Festival of Short Plays – Nail Biter/Cashin Avenue/Grunge is Dead/Apes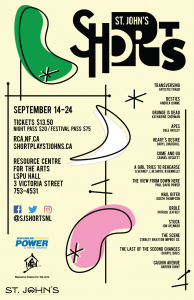 7pm
Nail Biter by Judith Thompson
Cashin Avenue by Darren Ivany
Grunge is Dead by Katherine Sherman
Apes by Cole Hayley
Please note that the 9:30pm performance of The View From Down Here originally scheduled for this date has been cancelled.
David, a mid-career CSIS agent is battling anxiety and depression after traveling to the American terrorist detention facility in Guantanamo Bay to interview a Canadian citizen held there, Omar Khadr.
Produced by Double Sure Theatre Co-Op
Written by Judith Thompson
Featuring Patrick Foran
Directed by Berni Stapleton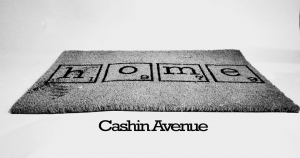 Cashin Avenue by Darren Ivany
"Cashin Avenue" is the story of a last chance conversation between two underclass lovers, both of whom are desperate for something they've never had: Home. When what 'home' means to each of them threatens to deepen a divide that's been growing for years, one of the lovers goes too far in his hunt for a happily ever after. It might mean the end, but it could be a dream come true.
With banter and black humour, "Cashin Avenue" explores the souring of high school sweethearts and how years of poverty and procrastination can push people to their limits. Sardonic, but not without sentiment, "Cashin Avenue" confronts the audience with a relationship near the end of its rope.
Produced by Salt Teeth Theatre Company
Written by Darren Ivany
Featuring Kim Drake, Darren Ivany
Directed by Reg Hoskins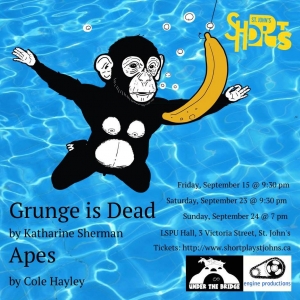 Grunge is Dead by Katherine Sherman
Grunge is Dead, tells the story of two strung out friends coming to terms with life and death.
Produced by Under the Bridge Productions
Featuring Laura Huckle, Michael Rodri Smith
Directed by Jamie Skidmore
Apes by Cole Hayley
Apes, by Newfoundland playwright Cole Hayley, is the story of a bad celebrity impersonator and a grieving widow stuck in the first stage of mourning: denial.
Produced by Under the Bridge Productions
Featuring Laura Huckle, Michael Rodri Smith
Directed by Jamie Skidmore