Suzanne Mullett, General Manager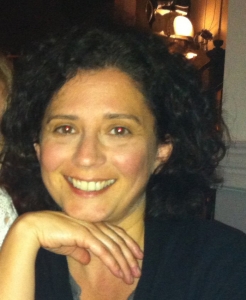 Suzanne left the Rock in 1993 after graduating from Memorial University with a Bachelor of Commerce Degree to find work on the mainland. A year later she enrolled in Television Broadcasting at Algonquin College, where she earned the Charles Tierney Award for Academic Excellence. Graduating in 1996, Suzanne immediately began freelancing in the film and TV industry beginning with a contract at the Summer Institute for producers, writers and directors. Suzanne has worked in a variety of production roles from Craft to Production Assistant to Production manager to Producer on commercials, music videos, documentaries and feature films. For almost a decade, she worked with Hot Docs, North America's largest documentary film festival in Toronto. She finished her time at Hot Docs and in Toronto, by releasing a documentary film called Cat Ladies. Now she has come home and is honoured and privileged to be working as the General Manager at Resource Centre for the Arts, the heart and soul of St. John's artistic community.
Danielle Hamel, Marketing and Communications Officer

Danielle Hamel is an arts administrator, emerging filmmaker, and an ECMA-nominated songwriter/musician. With 16 years of experience making albums and performing in various bands, she currently performs in two projects, Land of the Lakes (with her partner Matthew Thomson) and It Could Be Franky. Her projects have received six MusicNL nominations over the past few years and she was recently given the Emerging Filmmaker of the Year Award at the 2018 Nickel Independent Film Festival for her music video Land of the Lakes – Zamboni. She holds a BA in Integrative Music Studies from Concordia University and a MA in Popular Music and Culture from Western University. When not working at the Hall, writing music, or making music videos, she is busy being a mom of two boys and enjoys film photography.
Crystal Laffoley, Operations Manager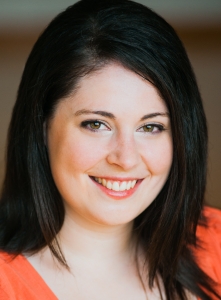 Crystal joined the staff at the Hall after a decade of freelance stage management and production management work. Originally from Bathurst, New Brunswick, she spent a five years working and studying in Montreal before moving to St. John's in 2015. A graduate of St. Thomas University (2009) and the National Theatre School of Canada (2013), Crystal regularly returns to NTS to coach students in the Production Design and Technical Arts Program. Her work has brought her to theatres across Ontario, Quebec, and Atlantic Canada; a few of her favourite local contracts have been with Artistic Fraud, Perchance Theatre, skcOriginals, Halfhandsome, and RCAT. To fill out the rest of her mostly non-existent spare time, she is the co-founder and general manager of the creation-based theatre company, Mindless Theatrics.
Kathryn Burke, Box Office Manager

Kathryn Burke is an actor, musician, producer and sound designer from Ontario who has lived in Newfoundland for the past 10 years. She has worked in the theatre in Ontario, Quebec, Nova Scotia and Newfoundland. Since moving here she has been a stage manager in Clarenville and Fogo Island, and has performed with Shakespeare by the Sea, Grand Bank Regional Theatre Festival, Quidi Vidi Rennies River Development Fund Fall Musicals, St. John's Players and Best Kind Productions. She is currently on the board of V-Day St. John's, the local branch that produces the Vagina Monologues each year. She has done sound design for Shakespeare by the Sea, St. John's Players and PerSIStence Theatre Company. She holds an Bachelor of Arts from Bishop's University with an Honors in Theatre and minor in Music.
Robert Gauthier, Technical Director
Pat Dempsey, Associate Technical Director