In Development
Men of Misfortune by Charles Picco

In Development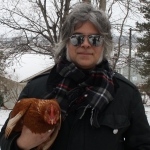 Charles is a Newfoundland born playwright and screenwriter. He studied acting at the School of Fine Arts in Corner Brook, Newfoundland; playwrighting at the National Theatre School of Canada; and film and television writing at the Canadian Film Centre. He was the Co-Creator/Consulting Producer of the Bell Media/half hour comedy horror TV series Todd and The Book of Pure Evil. The series ran for 2 seasons in Canada on the SPACE, COMEDY AND MUCHMUSIC channels, as well as the FEARNET and CHILLER channels in the US and the SCI-FI Channel in the UK. He was nominated for a Gemini Award and a Canadian Screen Award for his writing work on that series. The Todd and the Book of Pure Evil feature film will be released in 2017. His half hour comedy series Job Land was recently in development with producer Paul Pope and Shaw Media (Global Network). Short films include: End of the Road and Karaoke Cowboy. Screenplays include: Evil Nature, Die Already and Slap Me Sober. A co-founder of Bare Boards Theatre, Charles was also a member of the Tarragon Playwrights Unit and has been playwright in residence at Buddies in Bad Times Theatre, Theatre Passe Muraille and Playwrights Workshop Montreal. His plays — Shelter, The Road, The Mourning and Composure — have been produced at Cahoots Theatre Projects, Buddies in Bad Times Theatre, and the SummerWorks Festival. He was fortunate to have these plays directed by such well-respected Toronto directors as Marion deVries, Kelly Thornton, Edward Roy and Dean Gabourie. He wrote the book and lyrics for the musical comedy Let The Boy Sing which was produced in Bay Roberts by Gussied Up Productions in 2015. His most recent play Dreaming Elsewhere, directed by Ruth Lawrence and featuring Andy Jones and Amy House, received a public reading in St.John's in 2017. He also wishes he could have written The Metamorphosis, Waiting for Godot, Escape From New York, Zen Arcade and a thousand other great novels, plays, films and albums. Charles lives in Carbonear with his wife Kimberly, son Spencer, 4 chickens, 5 cats and 20,000 honeybees.
Men of Misfortune showcases the extraordinary talents of Andy Jones and Greg Malone. Henry and Lester are brothers. Lester is quiet, timid and solitary. Henry is loud, mean and dangerous. They have not seen each other in thirty years. Henry comes home to visit Lester. Lester hopes that the visit will be short. Henry intends to stay forever. Since being in development at RCAT the play has received two successful workshops and the fantastic dramaturgy of Edward Riche. We are excited to see what the next steps are for Men of Misfortune in the coming seasons – we'll keep you posted!
Soldier Vicar Drunkard Star by Steve Cochrane
In Development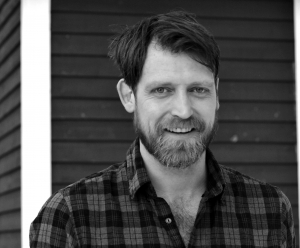 Steve Cochrane is an award winning actor/writer/director. In 2003 Steve won the Praxis Screenplay Competition for his feature The Sergeant's Son which also won the Best Dramatic Script Prize at the 2004 Newfoundland and Labrador Arts and Letter. Steve has written for several television shows including Lost Girl (Shaw), Taxi: Brooklyn (NBC), Endgame (Shaw/HULU) and Somewhere Between (ABC) Steve's first feature film We Were Wolves (Co-write with Jordan Canning) was an official selection of the 2014 Toronto International Film Festival.  In 2013 Steve won the Digital Emmy for Best Cross Platform Fiction for writing and directing Endgame: Facebook Episode and in 2009 Steve shared the Gemini award for Best Ensemble Performance for his role of Mick Mcafferty in the critically acclaimed series Three Chords From The Truth.  Steve was the series director for Three Chords From the Truth which was also nominated for Best Comedy Series or Variety Program at the 2009 Geminis. Steve is also a founding member of the award winning sketch comedy troupe The Dance Party of Newfoundland. Steve's most recent play Birthday Balloon was commissioned and performed by Rising Tide Theatre Company in 2016 and is set to take the stage in Toronto at the Next Stage Theatre Festival in January, 2018. Steve has performed as an actor with the RCA many times and as a writer has had two plays produced: The Importance Of Being Ernie (Co-write with Mike Butler) and No Mummers 'llowed In (Collective). Soldier, Vicar, Drunkard, Star is Steve's fifth stage play.